The Cambodian Government Raises Millions through Personalized License Plates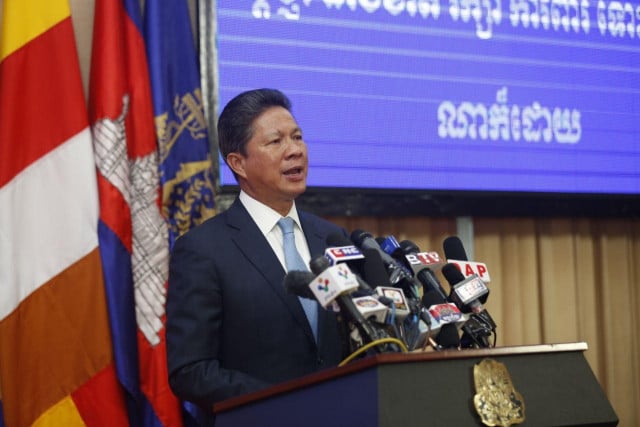 Phoung Vantha
February 21, 2020 4:43 AM
This was done within weeks of offering such plates
PHNOM PENH—The Ministry of Public Works and Transport has generated more than $2 million through the sale of personalized vehicle license plates in less than two months.
Sun Chanthol, minister of Public Works and Transport, said Friday that this was accomplished through the sale of 609 personalized vehicle plates. "We have sold at prices ranging from $500 for basic ones to $20,000 for truly special plates," he said.
On Jan. 7, the ministry officially launched personalized vehicle plates both to generate revenues and to offer those interested the option of tailored plates.
Chanthol, who was speaking at a press conference on "Public Works and Transport: Update and Progress," said that the money obtained has been incorporated into the country's national budget.
Related Articles