The Cambodian Health Authorities Authorize Russian Vaccines for Emergency Use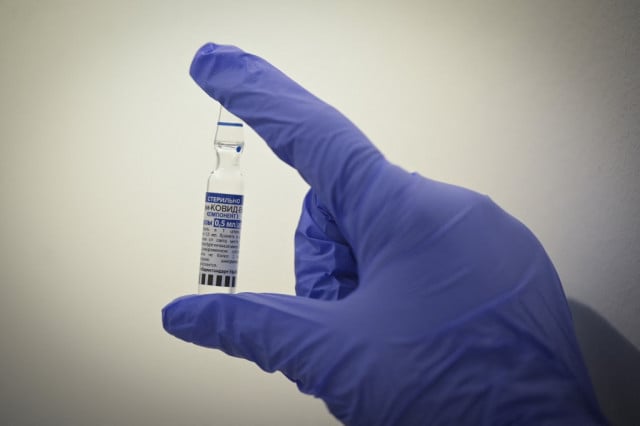 Some of these vaccines are used in 70 countries although WHO has yet to approve them
PHNOM PENH--Cambodia has approved five COVID-19 vaccines produced in Russia for emergency use in the country.
According to the Emergency Use Authorisation letter signed by Minister of Health Mam Bunheng on Oct. 29, these vaccines are the CoviVac, the Sputnik-Light, the Sputnik V and the EpiVacCorona produced by two different research institutes.
The CoviVac vaccine has been developed by the Chumakov Centre; the Sputnik-Light by the Gamaleya Research Institute of Epidemiology and Microbiology; the Sputnik V by R-Pharm Russia; and the EpiVacCorona vaccines by the Scientific Research Institute of Molecular Biology (IMB SRC Vector) and by the State Research Centre of Virology and Biotechnology.

Although these vaccines developed in Russia have not yet obtained approval from the World Health Organization, some of them have been authorized for emergency use in 70 countries around the world.
Cambodia had until now authorized the use of four vaccines in the country—CoviShield produced in India, Johnson & Johnson in United States, and Sinopharm and Sinovac in China—which have enabled the health authorities to conduct its vaccination campaign. As of Oct. 29, a total of 13,046,418 persons had already received both vaccine doses while 1,792,908 persons had already received their third booster shots.
In Russia, however, only a third of the population is fully vaccinated and around 36 percent of the people have had one dose of a vaccine produced in their country, according to a Deutsche Welle (DW) news report. Many of the people surveyed who had yet to be vaccinated said that they would rather wait for vaccines produced in other countries as they don't trust those developed in Russia, DW reported.
As of Oct. 29, Cambodia had detected 106 new coronavirus cases through PCR test for COVID-19, according to the health authorities. Among them, 16 cases involved people coming from abroad. Eight patients also passed away from the disease, the health authorities added in their report.
These new cases brought to 118,427 the number of cases in the country since the start of the pandemic. Among them, 118,427 patients have recovered, the Ministry of Health reported, adding that 2,715 persons have died of COVID-19.
Related Articles