The Chinese Top the List of Foreigners Arrested or Deported Last Year, Government Report States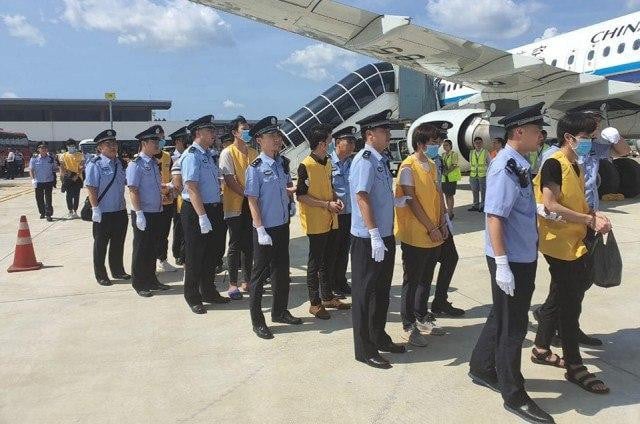 Phoung Vantha
January 31, 2020 7:06 AM
PHNOM PENH--A total of 1,145 Chinese nationals were arrested for various offences last year in Cambodia, according to the annual General Immigration Department's (GID) report released Thursday.

GID's statistics indicate that most foreigners arrested by the Cambodian authorities in 2019 were Chinese followed by Thai, Vietnamese, Nigerian, and Indian.
Around 1,705 people from 64 countries were arrested on charges ranging from Voice over Internet Protocol (VoIP) telecommunications frauds, online gambling, living in the country without legal documents, to remaining in the country past one's visa expiration date, and drug abuse.
They included 219 Thais, 116 Vietnamese, 52 Nigerians and 39 Indians. The 244 women apprehended were of 49 nationalities.
Among those arrested, 256 were charged, 634 convicted, 534 sentenced, and 300 imprisoned, the GID report said.
A total of 1,533 foreigners from 63 nationalities were deported last year, most of them Chinese nationals. People deported included 1,013 Chinese, 220 Thai and 149 Vietnamese.
The GID report also mentioned that, since 2014, Cambodia has expelled 16,720 foreign nationals from 96 countries for using invalid immigration documents to live in the country.
Related Articles