The Committee to Protect Journalists Asks the Authorities to Drop Charges Against the RFA Journalists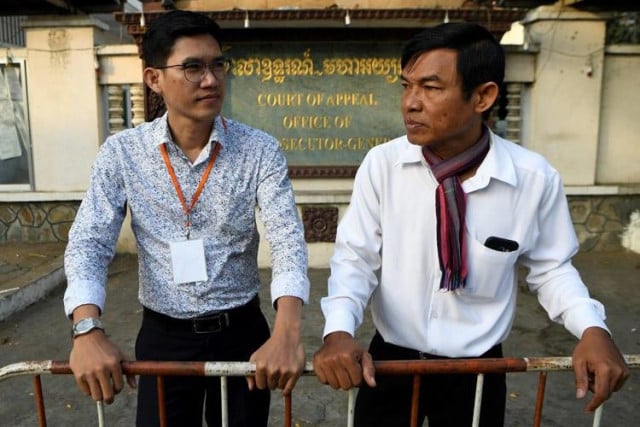 Phoung Vantha
January 29, 2020 12:07 PM
The Committee to Protect Journalists (CPJ) Tuesday said that the continued prosecution of the two former Radio Free Asia (RFA) reporters Yeang Sothearin and Uon Chhin would further damage Cambodia's democracy.

"Cambodian authorities should stop treating reporters Yeang Sothearin and Uon Chhin like criminals and drop the bogus charges against them," Shawn Crispin, CPJ's senior Southeast Asia representative, said. "The longer their legal harassment continues, the more damage will be done to Cambodia's already threadbare credibility as a democracy."
CPJ's comments were made following the announcement Tuesday that the Court of Appeal in Phnom Penh had rejected a request made by Sothearin and Chhin. They had asked that state prosecutors drop a reinvestigation of the pending espionage charges made against them.
Arrested on Nov. 14, 2017, the two former RFA journalists were held in Prey Sar prison for 10 months before being released on Aug. 21, 2018. Sothearin and Chhin have been under reinvestigation since the Phnom Penh Municipal Court ordered the reopening of their case last October.
The Cambodian Center for Human Rights has also expressed its frustration at what the center has described as the continued judicial harassment of Chhin and Sothearin who have been living with uncertainty while the court keeps postponing the verdict.
Related Articles