The Economy Minister Calls for More Export Markets to Boost Economic Independence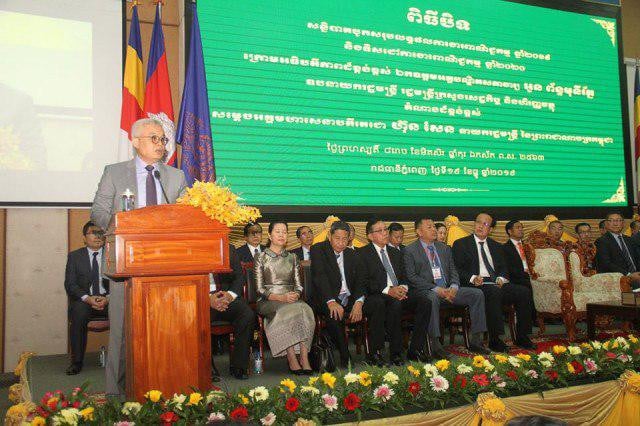 Phoung Vantha
December 20, 2019 12:57 PM
PHNOM PENH -- Economy and Finance Minister Aun Porn Moniroth said Thursday that Cambodia must diversify and expand its export markets in order to bolster its sovereignty and economic independence.

"Diversifying Cambodia's export markets will contribute significantly to strengthening national sovereignty and the economic independence of the country, and moving forward to achieve the vision 2030 [of becoming a high middle-income country by 2030] and 2050 [a high-income country by 2050]," he said at the closing ceremony of the Commerce Ministry's annual meeting.
Moniroth, who is also deputy prime minister, said that achieving this will require that all ministries involved in the process work together and review next year's targets so they can be reached in several areas including internal reform, public administration and quality of public services. In the meantime, he said, the integration of Cambodia's economy into the region and the world' economy continues.
Moniroth urged the Ministry of Commerce to focus on negotiating free trade agreements with countries such as China, Japan, and South Korea, and to accelerate the signing of the Regional Comprehensive Economic Partnership Agreement in the coming year.
"Preparing for a digital and responsive economy in the fourth industrial revolution and the maintenance of food security, price stability, and services to support Cambodia's competitiveness," he said, must be looked into.
Related Articles