The Film "Angkor: The Lost Empire" Looks into What We Know and Don't Know about this Former Gigantic City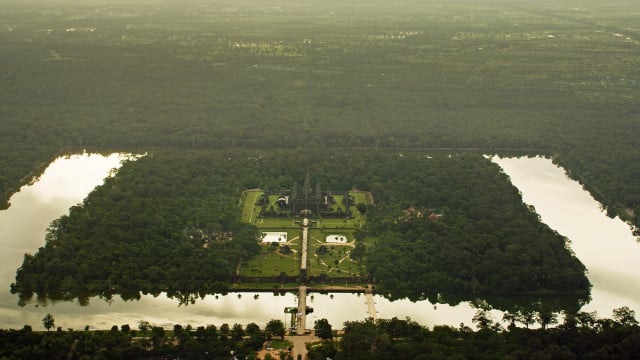 What prompted most of the population to leave the area still remains unclear
PHNOM PENH—Any person who has been to Angkor Wat and toured this gigantic monument knows how huge it is. When walking through it, visitors get progressively acquainted with the monument that appears on Cambodia's flag, which brings it back to manageable, human scale.
But coming face to face with Angkor Wat on a giant cinema screen in 3D definitely takes one's breath away.
Done by Australian director Murray Pope, the film is being shown during the Cambodia International Film Festival held in Phnom Penh from June 28 to July 3.
"Angkor, The Lost Empire of Cambodia" looks into an issue that has fascinated researchers for more than a century: What prompted most of the population of Angkor believed to have been 750,000 to 1 million people to leave the area with only a small population of villagers remaining.
As he explained during an interview on June 9, "Angkor, The Lost Empire of Cambodia" was no ordinary documentary to make technically as well as in terms of images and information presented.
The film was produced for the California Science Center in Los Angeles, which is now showing it in its IMAX theater along with an exhibition on Angkor featuring more than 120 artifacts and held in cooperation with the National Museum of Cambodia and the Ministry of Culture and Fine Arts.
"[T]his is a very large, elaborate touring exhibition that will keep travelling for the next five years," Pope said. "And the film will travel with it."
Being meant for museums and science centers that have IMAX theaters, the film had to address this issue while meeting a very long list of requirements both technically and content wise," Pope explained. "It's…meant to be an immersive experience," he said, that engages the viewer. "Forty minutes is the maximum duration, and it has to appeal to audiences between 5 and 95 because that's the museum market."
Since it will be shown in science centers as well as museums, Pope stressed, "it has to have cutting-edge science in it as well: The science in the film has to be current, precise and well factchecked…It has to be valid, current and correct, and double-checked."
Requirements go even further. "There is a general rule," Pope said. "People of giant-screen cinemas will tell you it really helps to have a cute, furry animal in the movie because the audience is so broad."
So, in addition to a monkey that makes a brief appearance, there is a short segment in the film about one of the rats used to detect landmines in the country. Trained by the Belgian NGO Apopo and used in cooperation with the Cambodia Mine Action Center, one of the friendly animals is shown in the film hard at work and with its handler.
What Is Known about Angkor
The film focuses on how and what archeologists have found out in recent years as to the size of the capital city of Angkor when the Khmer kings were ruling the most powerful empire in the region.
Ever since they started to systematically study Angkor more than a century ago, researchers and archeologists have had to deal with a gigantic challenge. The jungle had invaded the area, damaging temples and other stone structures, and making it difficult, if not impossible, to determine how many people had lived in the area during Angkor as the jungle has long ago erased traces of the wooden homes in which ordinary people may have lived in the area. And archeologists did not have the resources to explore and excavate every potential site.
Then in the mid-2010s, LiDAR (light detection and ranging) technology became accessible to archeologists. LiDAR consists of using laser sensors while flying over an area to identify surface anomalies indicating that homes or buildings may have stood there. Once collected, the data is turned into 3-D maps on computers, enabling archeologists to identify where digs should be conducted. The technology, however, has limitations as, while it can probe through vegetation and wooded zones, it cannot probe beneath the ground.
In the mid-2010s, the project CALI (Cambodia Archeological Lidar Initiative) was launched with funding from the European Research Council. It was led by Damian Evans, a Canadian-Australian archeologist previously with the University of Sydney, Australia, who was then a research fellow at the Ecole francaise d'Extreme-Orient (EFEO or French Institute of Asian Studies). EFEO archeologist Christophe Pottier and EFEO epigraphist Dominique Soutif, who both had conducted extensive research at Angkor, took part in the project.
Results obtained with LiDAR were spectacular, as Pope found out when he attended conferences given by Evans. "We had been working on the mapping of Angkor for centuries," Pope said. "The progress has been incredibly slow." And then over the last few years, he said, "we've now learned everything there is to know about the map of Angkor and [it is] definitive.
"It was thrilling," Pope said. "It was like the culmination of centuries of work just brought into very sharp focus in a very short period by Damian's work. And so, for scientists…it fills in an enormous number of gaps in the story of Angkor. And we're making the film just at the right time to understand that."
The Making of the Film
"Since I was a teenager, I was completely enthralled and fascinated by the images of Angkor, of Ta Prohm, of the Bayon [in magazines]," Pope said. "I just thought it was a marvelous, exotic and mysterious place…It was a long-held fascination and, one day, I finally got here and discovered what was here."
A fifth generation Australian, Pope has worked in the feature film industry in various capacities such as producer, director, and especially as a visual effects supervisor. Beyond the images of Angkor he had seen, Pope knew nothing of Cambodia when he made his first visit in 2011.
This was followed by several others and led him to produce the Cambodian film "The Last Reel" (https://www.thelastreel.info/). Done by Hanuman Films and directed by Cambodian filmmaker Kulikar Sotho, the film obtained a series of international awards and was Cambodia's entry for Best Foreign Language Film for 2015 at the 88th Academy Awards in Hollywood. "We did post-production [work on the film] in Australia," Pope said.
Then, having attended a conference given by Damian Evans, he decided to do a film on Angkor that would describe this Khmer empire's capital and raise the issue as to what led people to leave this city whose population is believed to have been 750,000 to 1 million at the time.
Evans agreed to serve as advisor on the project and attended the filming. "We used a helicopter to recreate the LiDAR scanning work that had been going on a couple of years earlier," Pope explained. "Were unable to be here to film when [LiDAR scanning] had actually been happening because there was a degree of unpredictability with it.
"We had limited resources and time: Making this film was a labor of love," he said. Kulikar Sotho was the film's executive producer and Hanuman Films provided the film crew. "We filmed both with helicopter and with drones…We shot with 8K resolution Red monstro cameras: super high-resolution cameras.
"And we were very fortunate that super high-res drones became widely available just as we were wanting to film," Pope said. "A wonderful drone pilot is in Cambodia: Kim Long Meng, a Cambodian. He has his own team and equipment, travels the country…He also does underwater photography.


"We started filming probably in 2018 and we spent COVID lockdown editing," Pope explained. Filming turned out difficult because doing so in IMAX format is, he said, "very complex, very demanding and very precise. It has to be of a very high quality or you throw stuff out. And we threw lots of stuff out. We spent days and days in Siem Reap when it was cloudy and raining, and we couldn't do anything because in the jungle, when the light goes, it looks flat and non-interesting.
"So, we spent many days, standing in the rain, waiting for the weather to clear," Pope said. "We had helicopters sitting at the airport with all the incredibly expensive cameras sitting on them, waiting for the weather to clear. And Kim Long Meng spent weeks and weeks in Siem Reap waiting for the perfect weather to get the drone shots."
This led to the project taking much longer than planned, Pope said. "Many years, yes. We were often waiting for things to happen…waiting for the monsoon to disappear or waiting for the monsoon to appear…Thankfully, I live in Brisbane, Australia, in the north. And so countless times, I would catch the midnight flight from Brisbane to Singapore and then wake up in Singapore and catch a flight to Siem Reap. I'd be at work at 8 o'clock in the morning."
While editing during the COVID-19 lockdown, Pope realized that some specific images were needed. So, whenever the country would reopen, Pope said, "we'd go back and reshoot things. And then new research would come along." And that had to be incorporated into the film, he added.
Scientific data that may help explain why people left the Angkor area
For example, research conducted by a team including Quan Hua, principal research scientist at the Australian Nuclear Science and Technology Organisation (ANSTO), showed that catastrophic weather patterns happened in Cambodia over the centuries as is explained in the film.
"Because of reduced precipitation (e.g., droughts), people have a tendency to migrate to search for water," Hua said in interview. The analysis of speleothem—deposits of minerals such as calcite that form structures in caves' ceilings or floors—showed a pause in growth, he explained. "The timing of the youngest hiatus, based on radiocarbon dating, covers the period of decades-long droughts during the 14th-16th centuries AD recorded in regional climate records," he said, "supporting the occurrence of multi-decadal drought across the region during this period (based on speleothems from central-eastern India and central China, and tree rings from southern Vietnam)."
For this study that took nearly two years to complete, Hua said, "[w]e used a method called Accelerator Mass Spectrometry (AMS) for radiocarbon dating of a speleothem collected from a cave at Phnom Chngauk in southern Cambodia," he said. Duncan Cook of the Australian Catholic University who specializes in geoarchaeology.
These weather events identified in the study may have been factors that prompted most of the population of Angkor to move out of the area, Pope explained. This, besides the sacking of Angkor by the Thai around 1431, which may have led to a number of people fleeing the region.
"The genius of the Khmer people around Siem Reap was their ability to harness water and to employ the water resources they had not only to sustain them but to enable them to thrive year on year," Pope said. "[But then,] extraordinary weather occurred, three serious events—drought, monsoon, drought—of extreme nature and the fragility of their systems meant they collapsed."
Produced for an audience of all ages and countries, the film "Angkor, The Lost Empire of Cambodia" delivers data and scientific information while showing breathtaking images prone to make people want to visit that country and see in person this Angkor Archeological Park, which is a UNESCO World Heritage Site. There are scenes of monks holding a ceremony at night in the light of candles around a pond in a temple, Khmer classical dancers performing in front of a monument, aerial shots showing the extent of the Angkor Wat complex, and fishermen in their small boats working as Cambodian fishermen have done for centuries.
The film also manages to convey the mystery that surrounds Angkor, about which so little remains known, while providing the scientific information available in an accessible way. As the saying goes, it should appeal to people from 7 to 77 years old.
For information on the film, please visit: https://www.angkor-film.com/
For information on the Cambodia International Film Festival, please visit: https://bophana.org/event/ciff/ or https://www.facebook.com/cambodiaiff/


Related Articles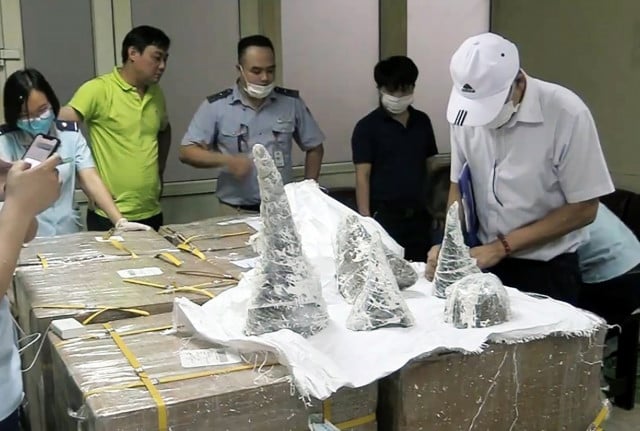 February 22, 2023 3:45 PM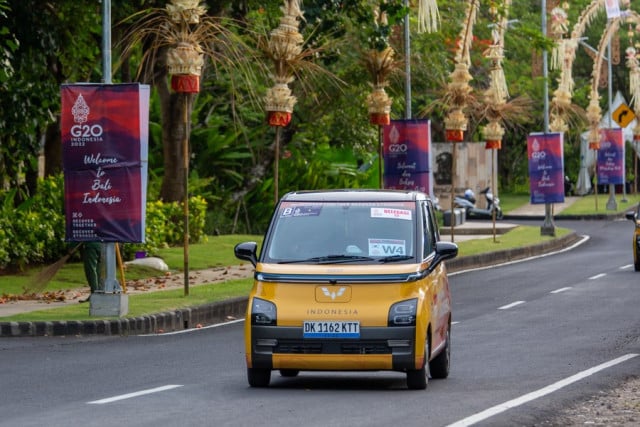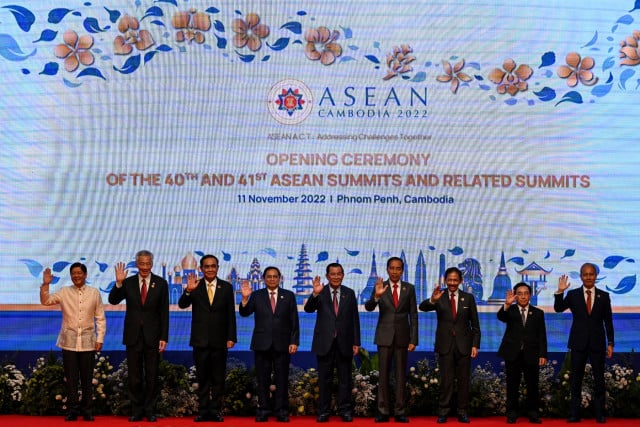 November 11, 2022 7:33 PM