The Film "My Mother's Tongue" Speaks of a Son Desperately Trying to Better Communicate with his Mother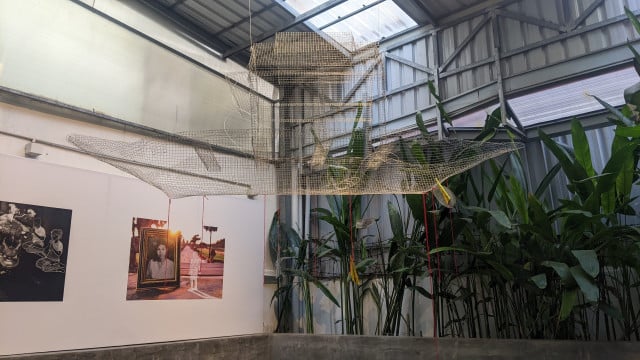 November 26, 2022 11:50 AM
PHNOM PENH — The film "My Mother's Tongue" starts with the photo of a baby lying on a chair, slightly looking up, with a television set and a record turntable behind him—a living room of several decades ago done in sepia tones with the baby dressed in muted blue-green.
Listening to the narrator as the images go by gives the impression of listening to a good friend who would be confiding in you. A friend who, without being overly emotional about it, would be sharing how difficult it has always been to communicate with his mother. And how much he had always wished he could.
As Jean-Baptiste Phou explains as he narrates the film, his childhood home was filled with words in Khmer as well as in several languages from China, plus French since they were living in France.
His life became a quest to speak Khmer because, for him, being able to truly be heard and talk to his mother meant doing so Khmer, which he had a hard time learning. And when he finally thought he had mastered Khmer and proudly spoke it with her, he realized that it was not really a matter of language.
Done in French, the film is a series of black-and-white photos with an occasional touch of color and the English and Khmer subtitles written in dark gold at the bottom of the images. On these photos appear people sketched in white by artist Sao Sreymao.
Of Chinese ancestry, Phou's parents were from Kampot province. During the civil war of the early 1970s, they had gone to France, which is where Phou spent his childhood. "I'm fascinated by languages," he said. "I grew up in a multi-language environment…At home, they would speak five or six languages effortlessly among themselves, with their friends, their colleagues."
Addressing this in a film happened in a roundabout way. Phou's first career was in banking until, after performing in a musical comedy, he enrolled in theater school.
Based in Cambodia for a number of years, he was asked to conceive a soundtrack type of project. "It was to be presented in France by two Cambodian artists in about 10 cities," he said in interview. The two artists would be travelling in a truck in which there were paintings, film screenings and sound pieces that would be presented."
And the theme for the sound piece Phou had to produce was fabric. Somewhat puzzled, he started to analyze the concept. "For me, it was links, threads we stretch, we weave, that can link. "So from this," he said, "I went in a totally different direction that was languages, and especially Khmer. And the issue I wanted to take on was…why I can't manage to speak Khmer since I live in Cambodia and still fail to do so after 10 years.
"I started with this and wrote "[l]a langue de ma mere" (My Mother's Tongue) because I wanted to understand the origins of this block…and the consequences this had in my relationship with my mother, of not being able to communicate in the same language."
While he was in France touring 10 cities or so with this project, Phou's mother passed away. She had been sick before he left Cambodia and he had spent time with her. But due to the COVID-19 pandemic, she could not be taken to a hospital for specialized care when she got worse. Also because of the pandemic, the family could not hold the funeral they would have wished to have for her.
Which led Phou to rethink the soundtrack project and make it a short film. "The original work was sound," he explained. "I wanted people to listen…images had to accompany the soundtrack." So, he turned to Cambodian artist Sao Sreymao. "She came up with suggestions, created scenes based on the soundtrack she had listened to. This was a true collaboration."
"The whole project…the process of creating, animation, it's really unique to create a sketch on a photo," Sreymao said. "It's as if you would recall the setting, but you also need to make [the viewers] understand the process of change from moment to moment."
Also, she said, "I was really touched by his story. Because to me, his story is not just his story: It's everyone story…I lived a similar thing with my parents during COVID."
The film was premiered at the French Institute in March 2022 in Phnom Penh.
But Jean-Baptiste Phou wanted to show the film more than once. So he contacted Dana Langlois of Java Café and asked whether he could show it in the café's small theater. But instead of saying yes, she asked him to conceive the café's exhibition space as a play in which people would actually walk from one scene to the next, leading to the film being shown in the theater. "She knows I'm a theater director," he said.
At first, this bothered Phou. He had put so much of himself into this film that he did not want to do it again. But he started to play with the idea and thought why not. So, he and Sreymao displayed images from the film and created an installation: a boat made of metal mesh symbolizing the boat in which people in Cambodia put food offerings and candles and let go on the water during the Pchum Ben, the celebration of the dead. People at the café were invited to write their own experience of grief on paper and leave it on the metal wire of the installation.
The exhibition at Java Creative Café Toul Tom Poung became part of the Photo Phnom Penh festival held from October 27 to November 27. To mark the last screening on Sunday, Nov. 27, Phou and Sreymao will answer questions from the audience after the film and, at the end of the evening, they will burn the messages people left.
After the film, people tend to want to share their own experience of losing someone dear, Phou said. To address this, he has created with a Thai artist a digital installation. People can record their messages and, depending on the content, the message becomes part of a constellation of stars made of similar messages.
Messages can be left at this site: https://echoesfromthestars.com/record
The event at Java Creative Café—located at 53 Street 468 near Russian Market—starts at 4 pm on Nov. 27. For more information: https://javacreativecafe.com/events/
Related Articles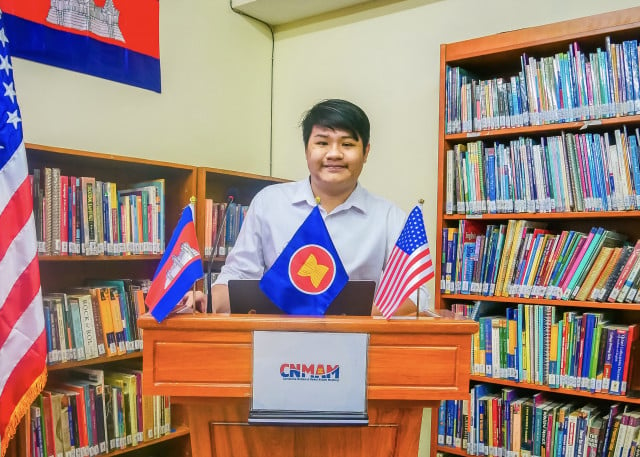 September 25, 2020 9:27 AM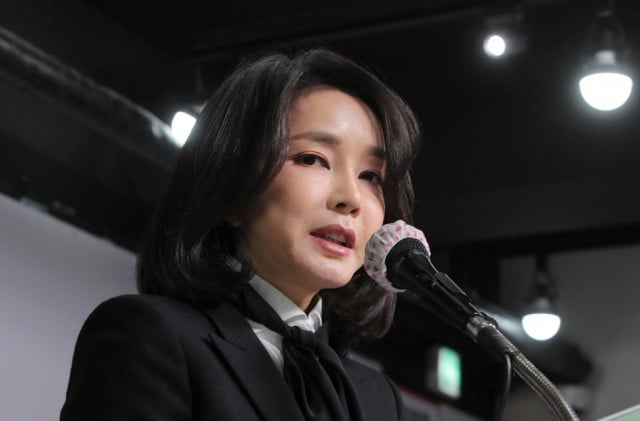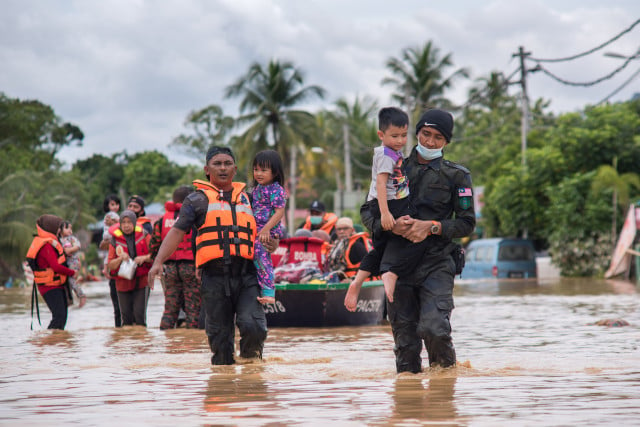 December 20, 2021 12:26 AM