The First Shipment of COVID-19 Vaccines Donated by China Arrives in Cambodia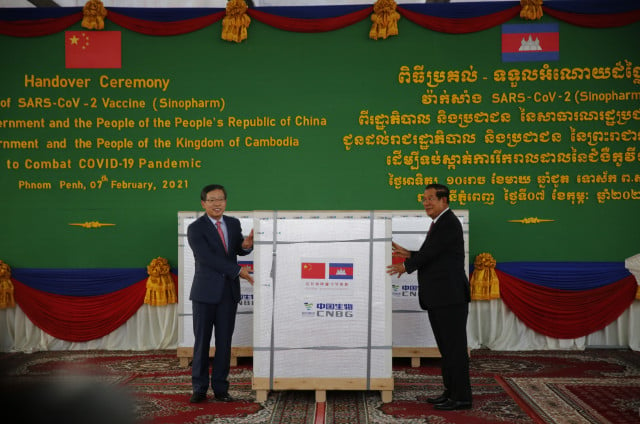 Phoung Vantha
February 7, 2021 1:15 PM
Prime Minister Hun Sen who was on hand to receive it says he is asking China for far more doses

PHNOM PENH--The first batch of 600,000 doses of the Sinopharm vaccine donated by China arrived in Cambodia late afternoon on Feb. 7 with Prime Minister Hun Sen on hand at the airport to receive the shipment.

During the donation ceremony attended by Chinese Ambassador Wang Wentian, the prime minister took the opportunity to mention that he had requested another shipment from China. "I sent a letter to Prime Minister Li Keqiang to request more [vaccine doses]," he said. "I hope we will get a response [with shipments sent] step by step."

Hun Sen said that his government plans to vaccinate 80 percent of Cambodia's population of 15.55 million against COVID-19 starting with people in the military, civil servants and people between the ages of 18 and 59.

The Ministry of Health will receive some 300,000 doses while 300,000 doses will be sent to the Ministry of National Defense, according to the Ministry of Health. The Sinopharm vaccine can be administered to people 18 to 59 years old.

As for people 60 years old and older, one must wait the result of further studies to find out whether they can get this vaccine, the Ministry of Health said.
Related Articles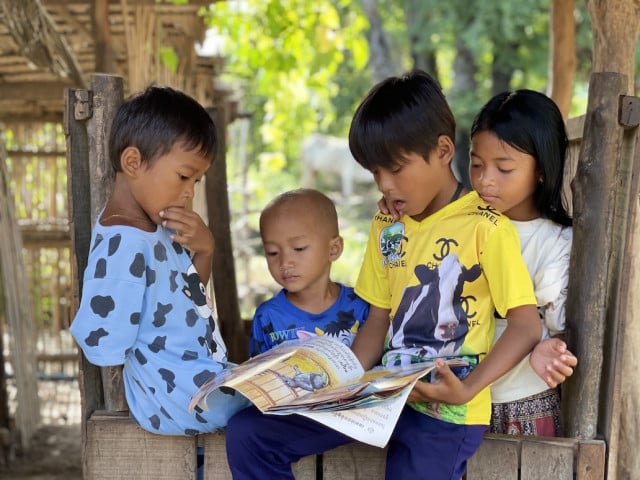 September 11, 2021 4:30 AM