The Health Authorities Allow Dr. Ly Srey Vyna to Reopen her Clinic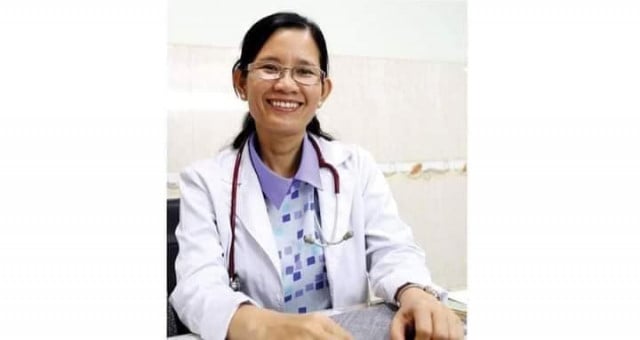 Phoung Vantha
November 20, 2020 6:20 AM
The clinic must strictly function as a primary service facility, the Ministry of Health said
PHNOM PENH—The medical clinic of Dr. Ly Srey Vyna, which was closed by the Ministry of Health a few weeks ago following the death of a patient under emergency care, reopened on Nov. 20, according to a press release issued by the clinic.
Ministry of Health spokeswoman Or Vandine confirmed that the ministry had authorized the Ly Srey Vyna International Medical Services clinic to reopen since the facility was adhering to the provision of only providing primary service and had a valid contract.
Speaking during a Telegram group chat with journalists on Nov. 19, Vandine explained that the clinic was allowed to function again, she said, "in accordance with the instructions of the Ministry of Health, as well as the local authorities including the Phnom Penh Health Department that has also inspected [the facility] and agreed."
Reached on Nov. 19, Dr. Srey Vyna said that she did not speak to journalists.
On Oct.6, 2020, Dr. Srey Vyna 's clinic was closed by the Ministry of Health on the grounds that the medical facility could not adequately provide emergency care—the patient who had died at the clinic was an attorney.
A former Cambodia National Rescue Party (CNRP) lawmaker who represented Phnom Penh at the National Assembly, Dr. Srey Vyna was one of 118 CNRP officials who were banned from politics for five years per a Supreme Court ruling of November 2017 as the opposition party was dissolved by the Supreme Court.
This year on Nov. 9, she wrote a letter requesting rehabilitation of her political rights and a letter requesting political participation in the ruling Cambodian People's Party (CPP).
On Nov. 12, King Norodom Sihamoni issued a royal decree granting Dr. Srey Vyna political rehabilitation. This was followed by Prime Minister Hun Sen approving her request to join the CPP.
Related Articles