The Illegal Live Pig Trade along Vietnam's Border Has Turned Rampant, Cambodia's Livestock Farmers Say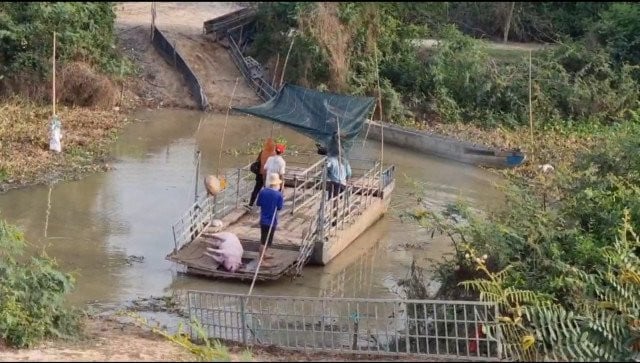 This is the more worrisome that a swine fever is raging in Vietnam, they say
PHNOM PENH­–Hundreds of pigs have been smuggled into Cambodia from Vietnam through various corridors and this, while the African Swine Fever (ASF) is still affecting that country, a livestock farming representative said.
According to Srun Pov, president of the Cambodia Livestock Raisers Association, illegal imports from Vietnam are now on the rise along small corridors such as waterways, making it difficult for the authorities to stop them.
"Cambodia and Vietnam have a lot of small corridors like ants' nests," he said in an interview via Telegram on April 22, adding that those numerous waterways make it easy for smugglers to get into Cambodia. And this, he said, "[as the] African swine fever (ASF) is spreading again in Kampuchea Krom [in Southern Vietnam], so imported pigs are cheaper as a whole."
"According to the [Vietnamese] Department of Animal Health, from 1 January to 29 March 2022, a total of 562 ASF outbreaks were reported from 42 provinces," reported the Agriculture and Consumer Protection Department at the Food and Agriculture Organization of the United Nations. "Since [the Vietnamese] Ministry of Agriculture and Rural Development confirmed its first ASF outbreak on 19 February 2019, all 63 provinces/cities experienced outbreaks."
Pov said he is concerned that some pigs smuggled from Vietnam may be infected with the ASF, which could pose a threat to consumers' health and the livestock sector in Cambodia due to the lack of proper inspection or safety certification. If live animals or frozen meat are contaminated with African swine fever, some pig farmers in Cambodia will see their businesses devastated, he added.
The association has sent letters to the authorities of the Cambodian provinces along the Vietnamese border to ask for their intervention, but the farmers have received little attention and cooperation, Pov said.
At the present time, the provinces with the highest number of cases of smuggled pigs are Svay Rieng and Takeo provinces, with traders operating along some of the corridors such as the ones in Svay Chrum Commune in Svay Rieng Province's Svay Chrum District, and Kraing Leav Commune in Takeo Province's Bati District, he said.
Cambodia needs about 8,000 to 9,000 live pigs every day to supply the country. Since domestic pork production cannot fully meet the demand, live pigs are being imported from neighboring countries such as Thailand and Vietnam.
In February, the Ministry of Economy and Finance announced the establishment of a bidding mechanism to import live pigs. But the move had prompted protest from the Cambodia Livestock Raisers Association.
The association has called on the ministry and other relevant ministries to stop the live-pig auction procedure and join in to prevent the illegal import of live pigs, frozen meat and processed products of animal origin. According to the association, this would prevent cross-border diseases, especially the African swine fever, and maintain a stable supply of live pigs and market prices for pork.
Related Articles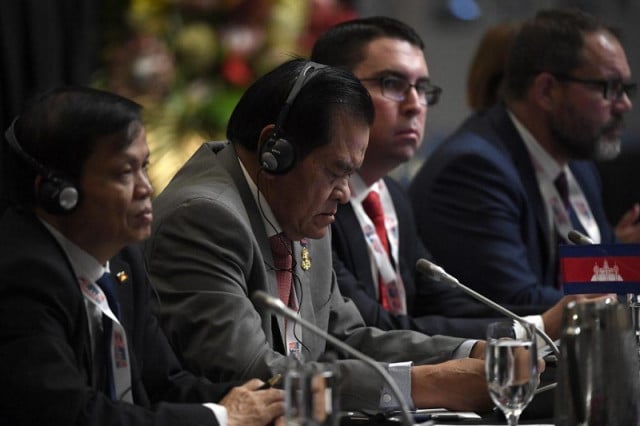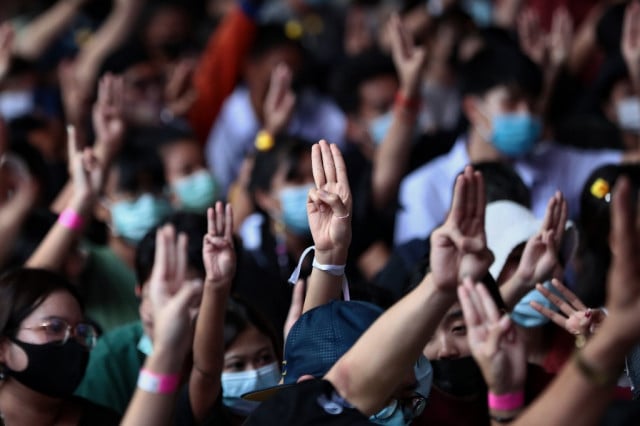 November 24, 2020 4:38 AM