The Impact of Non-Formal Education on Promoting Lifelong Learning in Cambodia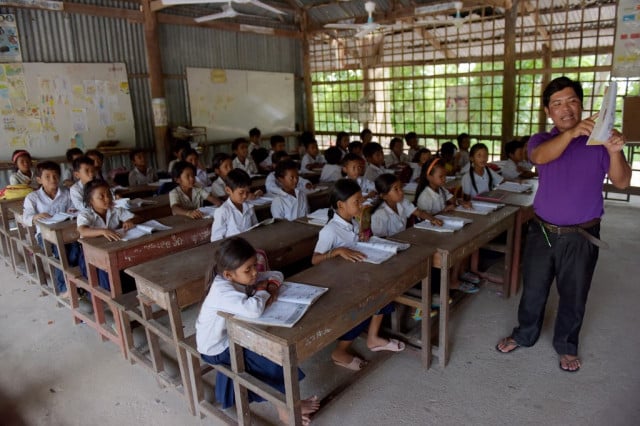 Neak Piseth
November 28, 2020 6:44 AM
The Royal Government of Cambodia (RGC) has established Cambodia's Education 2030 Roadmap in February 2019 as a guideline for Cambodia to become an upper-middle income country by 2030 and a high-income country by 2050.
It aligns with the Incheon Declaration pointed to the starting of a renewed global education vision for 2030 and aims to "ensure inclusive and equitable quality education and promote life-long learning opportunities for all." Fostering life-long learning is crucial not only for Cambodia but also for all the countries, taking this action in order to develop their countries in the fast-changing world.
Particularly in the case of Cambodia, Non-formal Education (NFE) has great impact on promoting life-long learning and especially providing second chances of learning to people deprived of education opportunities such as seniors, women, children, school drop-outs and marginalized groups.
Cambodia is one of the developing countries and has received a rampant legacy from the Pol Pot regime during which almost 3 million people died and most of the survivors were illiterate, disabled, widows, and senior people. NFE has played a vital role in providing those people with a second chance of having access to education as well as being a lifelong learner.
There are many NFE programs emerging to fill the gaps of formal education such as functional literacy, post-literacy, equivalency, re-entry, income generation, and life skill programs. All these programs have roles and functions to promote life-learning in Cambodia.
For instance, the functional literacy program concentrates on how to teach at-risk people to read, write, and do numeracy and, after finishing this course, they can take part in the post-literacy program, which focuses more on continuous learning as a stepping stone towards lifelong-learning in the future.
In addition, RGC and NGOs have constructed many learning spaces through the concept of NFE such as reading spaces, libraries and community learning centers (CLC). On a very intriguing note, CLCs have played a significant role in promoting NFE in the community, which is considered their second schools and homes.
For example, at the CLCs they conduct NFE programs such as functional literacy, post-literacy, equivalency, re-entry, income generation, and life skill programs for the community's people. At the other extreme, NFE in Cambodia is quite unique compared to the NFE conducted in other countries because the setting and location are flexible and various as this can take place not only at the CLCs but also at pagodas, churches, the houses of the village chiefs, and even at the formal schools in order to reach all the people in the community.
CLC was firstly introduced in Cambodia in 1990. The RGC has chosen CLC as one of the major approaches to promote lifelong learning because CLC is a common platform for enabling activities of continuous education programs as countries in Asia and the Pacific are undertaking to develop human resources, reduce poverty and promote life-long learning.
Moreover, CLC is one of the best tools for the Cambodian government to provide equitable quality education to everyone and ensure no one is left behind as the principle of education for all. CLC is considered commonplace and an asset for community people, which means everyone has an equal chance to have access to the programs set up by CLC.
Particularly, CLC can reach nearly every group of people and especially women, people with disabilities, seniors, indigenous and marginalized groups. By having CLC as one of the means for Cambodians to have access to education through NFE guidelines, Cambodia will be able to promote lifelong learning opportunities for all.
In a nutshell, NFE has great impact on promoting lifelong learning in Cambodia by providing a second chance for vulnerable groups so they have access to education and upgrading knowledge and skills. Prospectively speaking, Cambodia will become an upper-middle income country by 2030 as stated in the Roadmap and Cambodians will become lifelong learners through the implementation of NFE programs as one of the main key drivers.
Neak Piseth is founder of "The Way of Life Cambodia." He received a scholarship to pursue his Master's Degree in Education at Chulalongkorn University in Bangkok. He has been working as an English lecturer at the Royal University of Phnom Penh and a reviewer at the Cambodian Education Forum.
This article was originally published by PIMA International on June 24, 2020.
Related Articles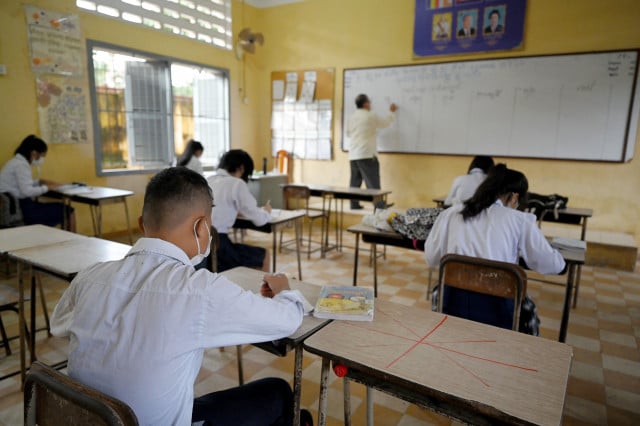 February 18, 2022 4:14 PM