The Interior Ministry Plans to Ask Not to Allow Visitors at Prisons for the Time Being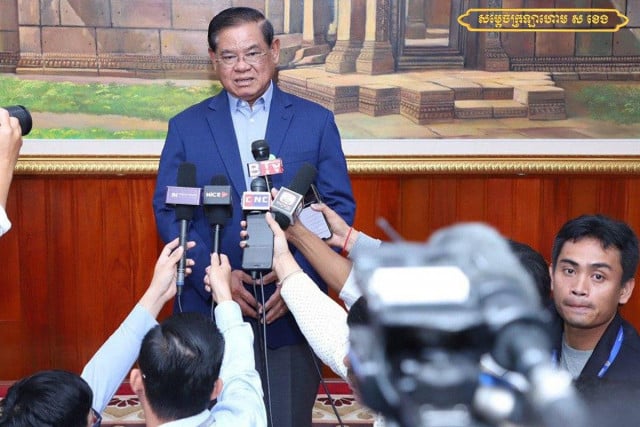 Phoung Vantha
March 20, 2020 9:50 AM
This is one of the measures considered to prevent COVID-19 contamination

Interior Minister Sar Kheng will request that the government suspend visits at the country's prisons to prevent the spread of the Coronavirus Disease 2019 (COVID-19) among prisoners.

Speaking after a meeting at the Ministry of Interior on Friday (20 March), he said that his ministry has already implemented a series of measures to protect staff, inmates and visitors from COVID-19 contamination. But the ministry is now considering additional ones to make sure the disease is not brought in from outside and end up affecting prisoners he added.

"During this challenging time, we are considering whether to postpone visits for those who want to come to see prisoners," Sar Kheng said. "People who want to visit prisoners must stay isolated for 14 days." Fourteen days is considered the period during which symptoms of COVID-19 will appear if a person has been infected by the disease.

Sar Kheng added that his ministry is making plans to keep people detained and newly-arrested prisoners in isolation for 14 days, away from other prisoners.

On Thursday (March 19), the Ministry of Health announced that the number of patients affected by COVID-19 had reached 47 in Cambodia.

The Cambodia government recently decreed the temporary closure of all schools, museums, cinemas and theaters, KTVs (karaoke bars). Religious and other gatherings must also be cancelled for the time being.


Related Articles