The life of Fishers nomad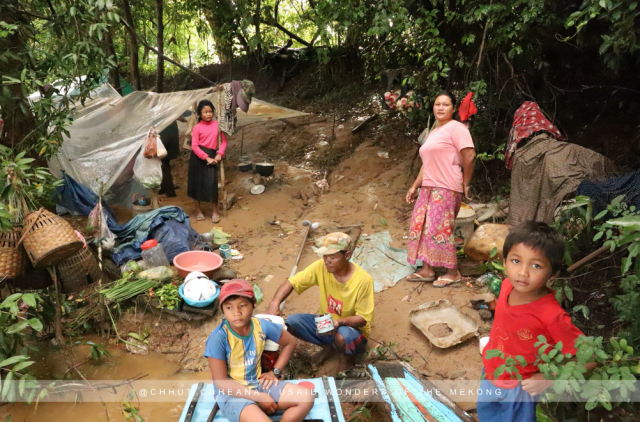 Huon Mao, 42, is a nomadic fisherwoman in a group of eight members, which includes four adults and four children who are relative.

They fish with hooks using earthworms as bait along the Mekong and Sekong rivers in Stung Treng province. When fish do not eat the bait, they often move from one place to another.

They pitch plastic tents under trees along the riverbank for cooking and as temporary shelters. During the day, they search and dig for worms in the rice fields of the local villagers. At night they go out fishing. For most of the year, they do not return home.​ For further information, please see this video.
Related Articles