The Living Human Treasure Preserving Angkorian Dance in Battambang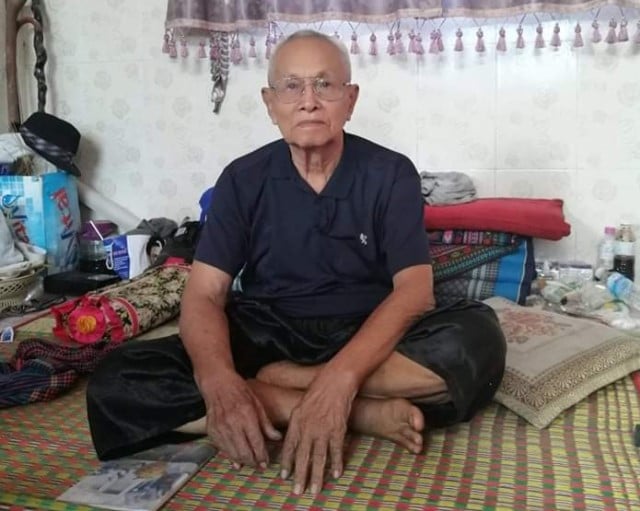 Now 92 years old, Chea Hea has devoted his life to Lakhon Khol—the ancient all-male dance form that dates back to the 9th century—but COVID-19 has put an end to his troupe's performances
PHNOM PENH--A living human treasure, 92-year-old Chea Hea, has trained more than 20 of his family members across four generations to become a Lakhon Khol troupe, preserving the ancient form of dance believed to have originated in the 9th century during the Angkor period.
Chea Hea is an active conservator of Lakhon Khol, working to instill knowledge and skills to the next generation in Battambang Province, which is famed for its artistic and cultural offerings.
"We continuously teach children, mostly from the age of 12," Hea said. "We teach once or twice a day depending on the children's spare times."
Despite his chronic illness, Hea continues to train younger generations for the art form of Lakhon Khol as well as face make production, hoping to preserve this ancient traditional dance. Hea has hypertension and acidosis, causing joint pain and has left Hea unable to move his fingers, but he said he doesn't even think about stopping his work.
"I will not stop unless I suffer from dementia," Hea said. "If I'm not able to teach anymore, my sons will take my place."


According to Ministry of Culture and Fine Art, Lakhon Khol or (Lakhaon Khaol) is a kind of theatre with melodious recitation in which actors are all wear lacquer masks and perform only episodes from Reamker, a Cambodian version of the Indian epic of Ramayana.
It's one of the oldest forms of Cambodian performing arts practiced as early as the Angkor period. Today it forms part of the curriculum at the Royal University of Fine Arts.
Unfortunately, since the Feb. 20 community outbreak of COVID-19, the troupe has had to suspend all activities and cancel performances.
For Hea, the break is not welcome. Lok Ta Chea Hea Dance Troupe—the Lkhon Khol troupe he joined—was formed in 1982, shortly after the end of the war, in Kdol Village, Doun Teav District, Battambang Province, back when Hea was 53 years old.
During its inception, his troupe performed without masks. There were 30 artists, performing with face-paint according to the characters to be played, except for the dancers.
A year later, Hea started to make face masks by researching and learning from his elders. Currently, Lok Ta Chea Hea Dance Troupe has a total of 33 artists with about 30 face masks.


Chea Hea said he would try to make more face masks to be used in the next 30 years if his health improves.
"Now, my children know the basic skills of the face mask production, but they cannot do the difficult parts," he said. "Without me, the dance troupe will never be lost because all my children love Lakhon Khol and Khmer traditional dance as well."
Since the age of 12, Hea has spent his life maintaining and preserving Lakhon Khol—he does this, he said, out of respect for his ancestors and his culture. He is happy, he added, to have devoted his life to protecting it.
Due to his merited contribution to the national arts and culture, the Ministry of Culture and Fine Arts has included his name on the living human treasure list. Chea Hea was bestowed a title of "Talented Dancer" by King Norodom Sihamoni in 2012.
Lakhon Khol, starring only men, is a traditional Khmer dance that existed since the early Angkorian period. It was inscribed in UNESCO's Intangible Heritage List in November 2018.
Additional reporting by Teng Yalirozy
Related Articles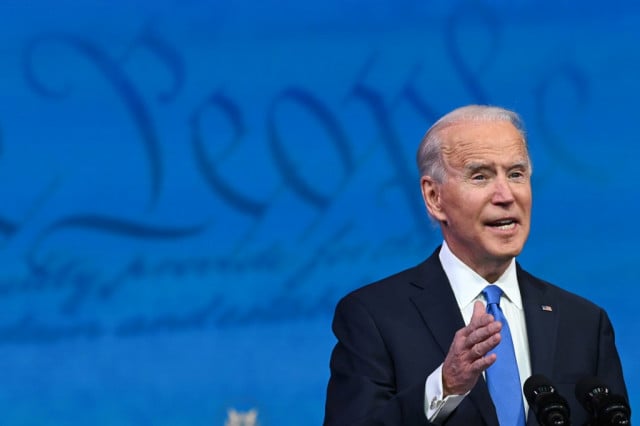 December 15, 2020 1:33 AM