The Magnitude, Artistry and Beauty of Angkor Wat Never Fail to Fascinate Each and Everyone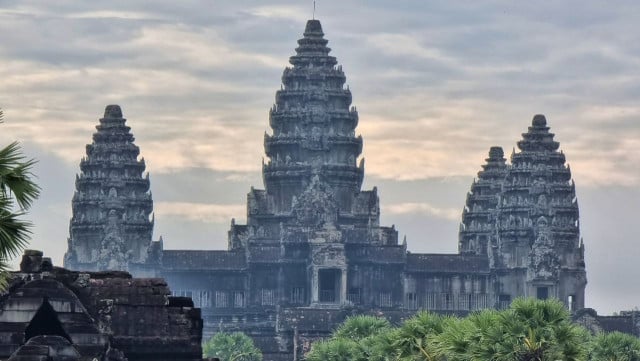 Angkor Wat is one of the most magnificent temples in Cambodia, which has attracted foreigners and Cambodians alike for more than a century. Built during the Angkorian empire that officially lasted from 802 to 1431 AD, the temple is a reflection of that era during which the Khmer civilization flourished, leaving a breath-taking art and architecture legacy for the country's—and the world's—future generations.
Even when local or international tourists know little of archaeology, architecture or art, as they view and then tour this magnificent Hindu monument, they cannot fail being in awe of this huge temple whose construction raises questions as to the building process and techniques used starting with how its stones were brought over, lifted, and sculpted.


For those who like to take photos, Angkor Wat with its vast grounds is definitely a place of endless beauty from dawn to dusk, in dry or rainy season, with a clear or cloudy sky. Whether they wish to shoot in the temple or on its grounds, they will be able to get striking images in their own style regardless of their technical ability.
The temple can be said to be a centre of knowledge that has enabled researchers and specialists in numerous fields to learn more about aspects of beliefs and myths, sculpture and the use of colors in decorations as well as the architecture and building methods in use during the Angkorian era.
According to the information gathered by researchers over more than a century and that the country's Ministry of Education, Youth and Sports has included in the school curriculum, Angkor Wat was built during the reign of King Suryavarman II whose reign nearly spanned four decades in the 12th century as he was on the throne from approximately 1113 to 1150. Divakarapaṇḍita, who was a Hindu of the Brahman caste and one of the king's trusted advisors, is believed to have played a role in the building of the temple.


Suryavarman II built the temple as the main royal temple during his reign. The name "Baroma Vishnuloka," which became the posthumous name of this king, was inscribed on a stone of temple, which has made some researchers wonder whether Angkor Wat was built as a temple or as a tomb.
The beauty of Angkor Wat resides both in the natural environment in which it stands and the artistry reflected into its architecture, sculptures and sculpted features, which can only make visitors appreciate the hard work and ability of the architects and artists who worked on it. The Khmer of 1,000 years ago tried their hardest to build and decorate the temple.
These sculptures and sculpted scenes feature human beings, fairies, apsaras (celestial dancers), angels and animals of everyday life. Moreover, there are mythical scenes sculpted on nearly every surface of the temple, from walls, vertical pillars to lintels and gables.
Visitors touring the vast monument will also see scenes from the Sanskrit epic tales Mahabharata and Ramayana, the Churning of the Ocean of Milk as well as common beliefs related to heaven and hell. The sculptures also show scenes of military drills and parades from that era.
The central gallery, which is referred to as the second floor, has only a few sculpted elements that can be inferred as being the start of sculpted elements that artists did not have the time to complete.


However, on Bakan, which is known as the upper floor, both sides of its outer wall are decorated with numerous gracious fairies and apsara, who are celestial dancers, reflecting high-quality craftsmanship.
Both the Preah Pan and the Bakan galleries are believed to be sacred places and are worshiped by local as well as international visitors today.
Originally written in Khmer for ThmeyThmey25, this story was translated by Cheng Ousa for Cambodianess
Related Articles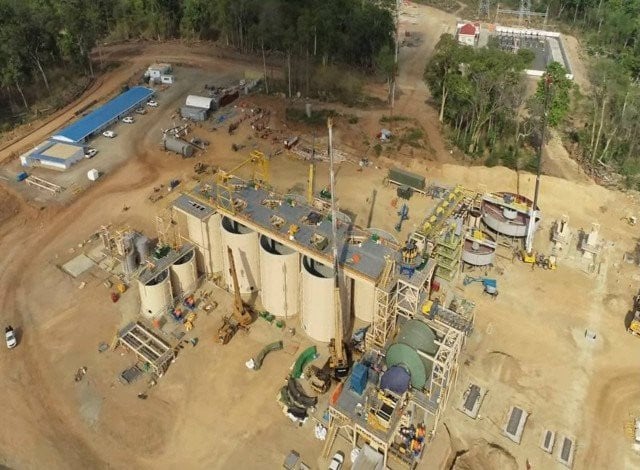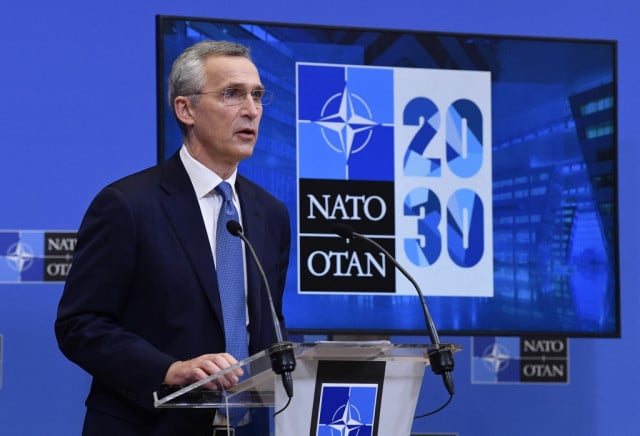 February 26, 2021 2:45 AM