The National Museum Uses Special Care to Maintain its Century-Old Doors and Windows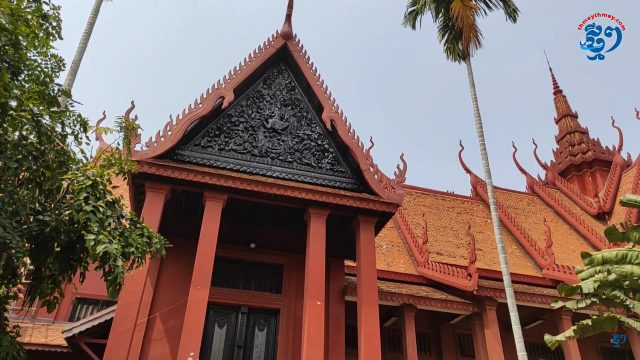 Phnom Penh – Housing unvaluable artworks and objects made centuries ago by Cambodians'ancestors, the National Museum of Cambodia is one of Phnom Penh's most important landmarks.
Located a short distance from the Royal Palace, it was erected in the mid-1910s, and its wooden doors and windows, which are the original ones installed when the museum was built, have been feeling the passage of time.
"As we can see, the museum features large doors and windows," said Chea Socheat, cheif of the Conservation Office of the Department of Museums at the Ministry of Culture and Fine Arts.
Whether they are sculpted or plain, they were all made in the late 1910s, he said, as he stood in front of a black sculpted door.
The three sculpted doors and three plain ones, and the 11 sculpted windows and 33 plain ones were all made to fit into the design of the building, each one being done in a distinctive style, Socheat explained.
Since they are more than 100 years old, keeping these priceless thick planks of hopea odorata wood—a wood often used in construction in Cambodia—in a healthy condition requires attention and patience. "We use traditional methods to protect the doors and windows," Socheat said. "Once or twice a year, lacquer will be applied on the doors, windows, and pediment of the museum. It protects the wood from the harsh weather conditions, especially the sun and rain."
Lacquer, which is used in many countries worldwide and in Asian countries including Japan, Tibet and Vietnam, especially serves to protect wood from bugs and the elements. At the National Museum, lacquer is used whether the wood is thick or thin, Socheat said, pointing out that some doors are 40-centimeter thick.
Some windows with black coating on either side have their interior surface decorated with paintings of religious and spiritual figures from the realms of Buddhism and Hinduism.
Construction of the museum started in 1917 when Cambodia was a French protectorate and was, along with Laos and Vietnam, part of Indochina that was administered by France. George Groslier, who was a painter, writer, archeologist and photographer conceived and built the museum, working in close collaboration with the Cambodian authorities, and especially with the Royal Palace, bringing in the School of Arts and craftsmen's guilds.
The museum's collection includes sculptures and objects in stone, metal, ceramics, and wood as well as paintings.
With its striking red color and pointy rooftop, the National Museum is set in a small garden and features a garden and a pond in its courtyard where people can relax during their visit.
The museum is located at walking distance from Sisowath Quay.
Song Daphea contributed to the story
Related Articles
February 14, 2020 2:09 PM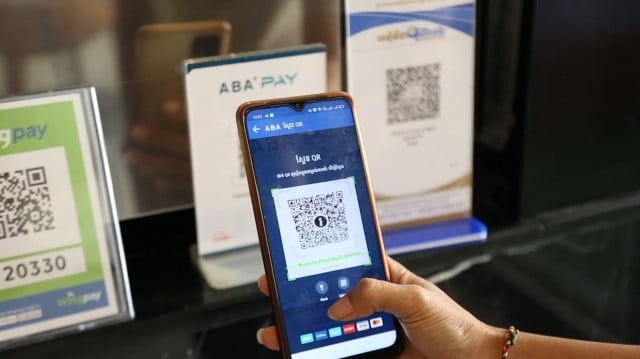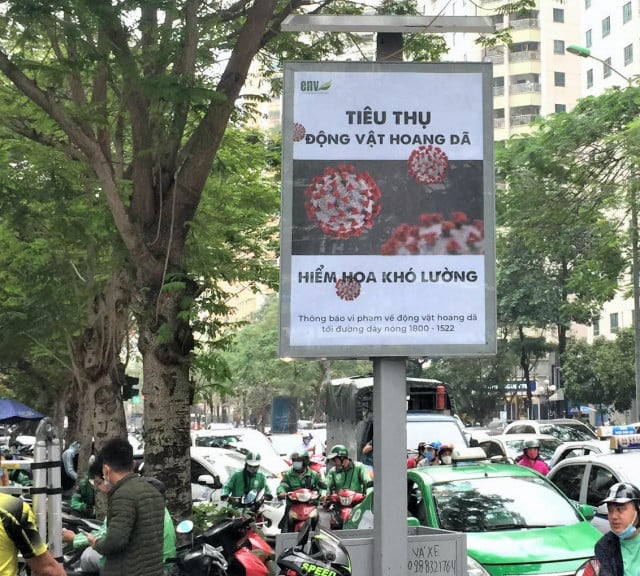 September 1, 2021 5:28 PM