The Need for Cambodia to Deepen its India Engagement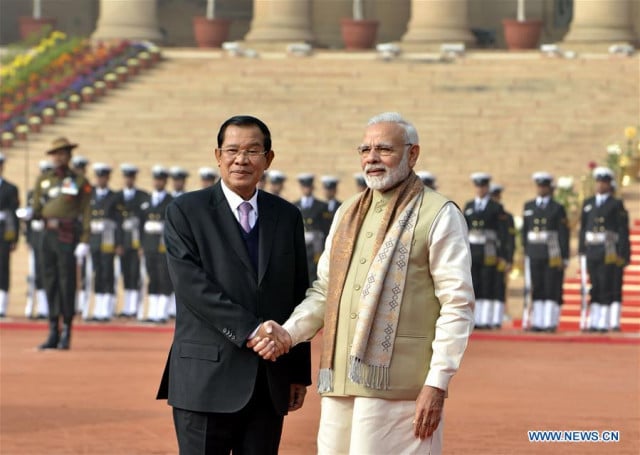 Kimkong Heng and Bunna Vann
August 30, 2020 6:28 AM
Cambodia should increase its India engagement to gain support for its post-COVID-19 economic recovery and to mitigate the impact of the European Union's partial withdrawal of its Everything But Arms (EBA) trade scheme.
India is one of the Asian giants. With a population of 1.3 billion, it ranks as the world's second-largest population. India is projected to overtake China and become the world's most populous country​ around 2027.
Currently, India is the world's third largest economy in terms of purchasing power parity, and the world's fifth largest economy with a Gross Domestic Product (GDP) of $2.65 trillion in 2017.
India is also the world's largest democratic country and one of the nuclear powers. Its defense budget was $71.1 billion in 2019, making it one of the world's top military spenders. GlobalFirepower ranks India as one of the world's top five military powers in 2020.
India is one of the key trading partners of the Association of Southeast Asian Nations (ASEAN). The country became ASEAN's Sectoral Partner in 1992, Dialogue Partner in 1996, and Summit Level Partner in 2002. Both parties have been Strategic Partners since 2012. Trade volume between India and ASEAN was $142 billion in 2018.
India has increasingly recognized the importance of India-ASEAN relations. This is evidenced by the upgrade of India's Look East Policy to Act East Policy in 2014. This policy update reflects India's attempts to enhance its position as a regional power and to balance China's growing influence in Southeast Asia. Considering India's interest in Southeast Asia, ASEAN should enhance its engagement with India to maintain a balance of power in the region amid the ongoing strategic rivalry between the United States and China.
India's role in Cambodia
India's Act East Policy gives hope to Cambodia as it seeks to diversify its export markets and tries to navigate the US-China rivalry. Taking into account its historical ties with India which dates back to the first century and India's religious, linguistic and cultural influence on Cambodian society, Cambodia should raise its ties with India to new heights.
Cambodia has officially established its diplomatic relations with India in the early 1950s. Both countries were among the architects of the non-alignment movement, which embraced a neutral foreign policy during the Cold War. Therefore, Cambodia should build on these historical connections and strengthen its ties with India.
More importantly, India was one of the 19 signatory states of the 1991 Paris Peace Agreement that enabled the ending of the decades-long civil war in Cambodia. India also provided military and non-military personnel to support the United Nations peacekeeping operation in Cambodia in the early 1990s.
In the economic sphere, India is one of Cambodia's top foreign investors. In 2016, India's investment in Cambodia reached $19.8 million. Their bilateral trade volume was $249.92 million in 2019, up about 10 percent compared to the 2018 record. Cambodia's exports to India were valued at $82.09 million in 2019, with its imports from India reaching $167.83 million that year. Cambodia received 65,882 Indian tourists in 2018, which was a 10.6 percent increase compared to 2017.
Moreover, India has assisted Cambodia in different ways including the restoration of historical monuments and the development of human capital. Under the Mekong Ganga Cooperation (MGC) initiative, India has helped Cambodia build the MGC Asian Traditional Textiles Museum in Siem Reap. India's Quick Impact Projects support Cambodia's efforts to improve gender empowerment, healthcare, the agricultural sector and sustainable development. India annually provides around 25 scholarships to Cambodians to pursue education in Indian universities.
Under the Indian Technical and Economic Cooperation training program, India has offered training to more than 1400 Cambodians to study courses related to entrepreneurship, management and administration, banking, agro-industries, English language, technology and so on since 1981. In 2010, India granted funds to build an India-Cambodia friendship school in Kampong Cham province.
India has also supported Cambodia's demining efforts. In 2016, its government donated 15 sniffer dogs to Cambodia. India has recently provided $1.5 million worth of demining equipment to aid Cambodia's peacekeeping operations. India has also contributed to supporting the Extraordinary Chambers in the Courts of Cambodia (ECCC) since its inception in 2006.
Given India's role in Southeast Asia and in Cambodia, it is crucial that Cambodia increase its India engagement. Amid the COVID-19 crisis, the EU's EBA withdrawal, the economic slowdown and the rising US-China competition, it is even more important for Cambodia to strengthen its ties and engagement with India so that the latter can support its post-COVID-19 economic recovery.
How Cambodia can deepen its India engagement
Cambodia may increase its engagement with India in many ways. First, Cambodia can learn and benefit from India's experience as the world's largest democracy and one of the most stable post-colonial countries in South Asia. Cambodia can study India's experiences to improve its state institutions and democracy as well as to promote the rule of law and other democratic values.
Second, in the context of the Fourth Industrial Revolution, also known as Industry 4.0, Cambodia needs to develop its technocratic leaders and improve its technological capacity to stay relevant and completive in the digital age. Since India is known as one of the world's leading outsourcing destinations, Cambodia can seek support and collaboration with India to enhance its technology adoption and transfer.
Third, in terms of trade and investment, Cambodia should try to constructively engage India and find ways to reach a free trade agreement (FTA) with this Asian giant in a way similar to how it concluded trade deals with China. To meaningfully engage India, Cambodia should look for innovative ways to create an investment-friendly environment for Indian investors. It is obvious that Cambodia will benefit from India's 1.3 billion people as it seeks to expand its export markets following the partial EBA withdrawal by the EU and the impact by COVID-19.
Fourth, Cambodia needs to find ways to elevate collaboration and interactions with India through people-to-people engagement. Cambodia can discuss with India and ask the Indian government to increase the number of scholarships it offers to Cambodian people. At present, India still offers a limited number of annual scholarships to Cambodia, if compared to Australia's 50 scholarships, China's 180 scholarships and Thailand's 232 scholarships.
Fifth, Cambodia can engage India to further develop its tourism sector. In 2018, the number of Indian tourists visiting Cambodia accounted for just 1.1 percent of the total of 6.2 million international tourist arrivals in Cambodia. Given that the two countries share long cultural and historical connections, Cambodia should try to promote cultural tourism to attract more Indian tourists. Clearly, Indian people would want to visit the Angkor Wat temple, which has links with religious concepts that originated in India.
Thus, considering the dual impact of COVID-19 and the EU's EBA withdrawal on its economy, Cambodia needs to increase its engagement with India as well as other countries to reduce its economic dependence on China, mitigate risks from the US-China rivalry and support its post-pandemic recovery plan. To take Cambodia-India relations to new heights, Cambodia must be proactive in engaging India on various fronts including government-to-government engagement, trade and investment, tourism, technology and people-to-people exchanges.
As India is one of the Asian giants whose role has increased in the region, Cambodia needs to deepen its India engagement to take advantage of the inevitable rise of India.
Kimkong Heng is a PhD candidate at the University of Queensland in Australia and a Visiting Senior Fellow at the Cambodian Institute for Cooperation and Peace. He is a recipient of the Australia Awards Scholarship. All views expressed are his own.
Bunna Vann is a Master of Political Science student at Jamia Millia Islamia University in New Delhi and a recipient of the Indian Council for Cultural Relations scholarship.
Related Articles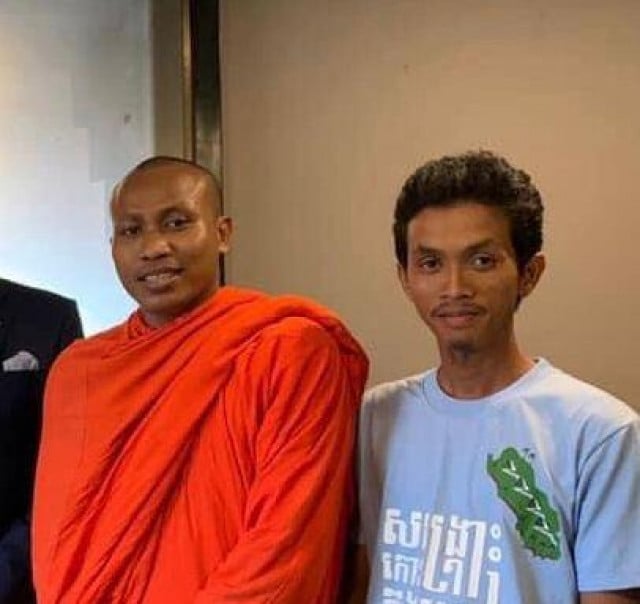 September 11, 2020 7:24 AM