The Number of Cambodians Working Abroad Increased Last Year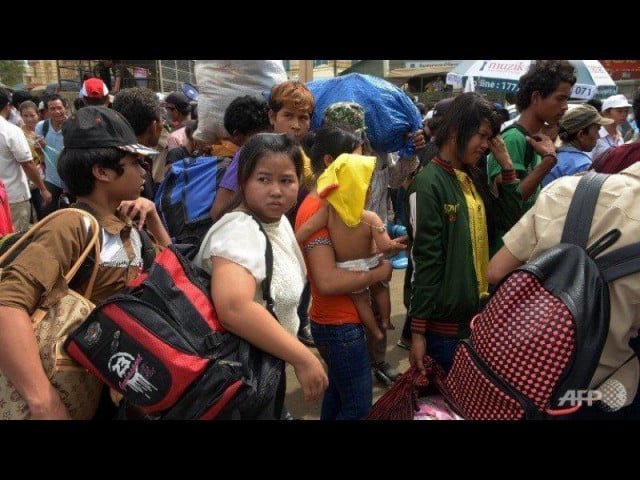 Phoung Vantha
February 27, 2020 10:43 AM
Most of Them were in Thailand
PHNOM PENH—Nearly 1.3 million Cambodians worked abroad last year and sent to their families close to $2.8 billion.
Heng Sour, spokesman for the Ministry of Labour and Vocational Training, said during a press conference Thursday that the number of Cambodians working outside the country increased by 58,000 last year compared to 2018, reaching 1,288,000. Moreover, he said, "we noted that the workers sent back home nearly $2.8 billion."
According to the ministry's annual report, 57,823 Cambodians—that is, 85 percent of those working outside the country—were in Thailand. A total of 5,938 went to South Korea, 3,945 to Japan, 135 to Singapore, 72 to Hong Kong Special Administrative Region of China, 69 to Malaysia, and 58 to Saudi Arabia. The report also mentioned that 104 private recruitment companies operate in Cambodia.
The Cambodian government is working closely with those countries and others in the region such as Indonesia and Vietnam to assure workers' protection, Sour said.
The number of Cambodians working abroad in 2018 had totaled 1,230,000.
Related Articles