The Number of COVID-19 Cases Linked to the Feb. 20 Community Outbreak Keeps on Going Up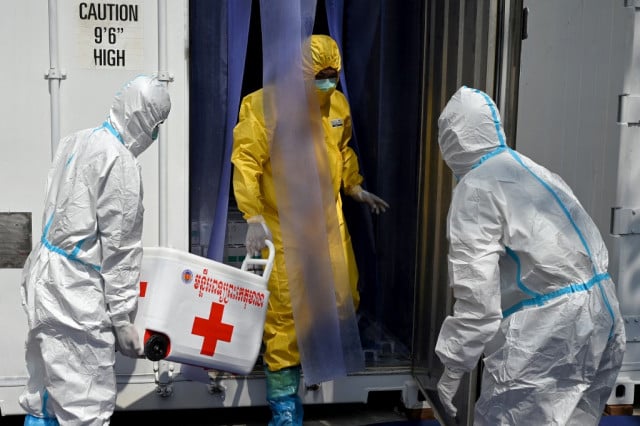 The latest cases were found in Phnom Penh, Sihanoukville and Kandal Province

PHNOM PENH --The Ministry of Health on March 19 reported that 37 new locally-transmitted COVID-19 cases connected to the Feb. 20 community outbreak had been identified, bringing the number of cases related to the outbreak to 1,062.
According to the ministry's press release, 33 of the new cases were in Phnom Penh, three in Sihanoukville, and one in Kandal Province.
Among the patients who contracted COVID-19 during this latest outbreak, 19 more patients have recovered, the press release said.
The Cambodian Center for Disease Control and Prevention (CDC) said that 619,698 COVID-19 tests have been conducted in the country. This is the equivalent of 36,886 tests per million people, although the health authorities have not reported exactly how many people have been tested so far.
These latest cases bring to 1,578 the number of cases recorded in Cambodia since the pandemic began in the country in early 2020. Among them, 917 patients have recovered. One death has officially been attributed to COVID-19.
Related Articles