The Phnom Penh Municipal Court Jails Digital Media CEO for Quoting Prime Minister Hun Sen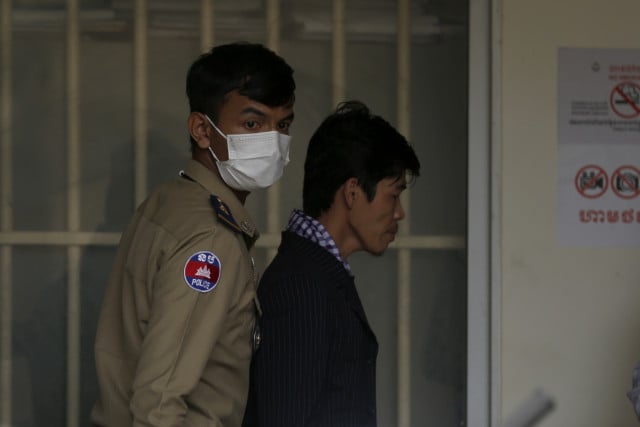 The prime minister was only joking, the authorities say

PHNOM PENH-- Judge Key Manera of the Phnom Penh Municipal Court Thursday (April 9) ordered the detention of Sovann Rithy, CEO of the digital media network TVFB, at the Police Judiciary prison for, according to the detention letter, "Inciting to commit crimes."

Rithy was arrested in the evening of April 7 for quoting in a Facebook post Prime Minister Hun Sen who said in a speech: "If a mototaxi driver faces bankruptcy, they will have to sell their motorbikes to survive, as the government has no ability to help."

The Cambodian authorities said that Hun Sen was only joking and that the quote was not supposed to be taken seriously.

Following Rithy's arrest, Minister of Information Khieu Kanharith announced the cancellation of all TVFB media licenses, saying that the media had spread information that may incite offensive behavior and that, by doing so, threatened to undermine security, social order and security, according to a ministry statement issued Wednesday (April 8).

Reporters Without Borders (RSF) Wednesday asked the authorities to immediately release Rithy and to reinstate his website's media license.

"We call on the Cambodian justice system to put an end to this utterly Kafkaesque case by releasing Sovann Rithy at once, and we call on the government to reinstate TVFB's media licence," Daniel Bastard, head of RSF's Asia-Pacific desk, said.

"Imprisoning a journalist for quoting a statement by the prime minister word for word is more than absurd," he said. "The Covid-19 crisis must not be used as pretext for getting rid of journalists who do not blindly toe the government line."

According to Article 495 of the Cambodian Penal Code, inciting to commit crimes may be punishable by six months to two years of imprisonment and 1 to 4 million riels ($250 to $1,000) in fines.

As of March 26, the Cambodian human-rights NGO LICADHO had recorded 24 cases of Cambodian citizens being detained for "spreading fake news" since the Coronavirus Disease 2019 (COVID-19) pandemic began.


Related Articles