The plastic-rubbish shipment in Sihanoukville came from North America, authorities say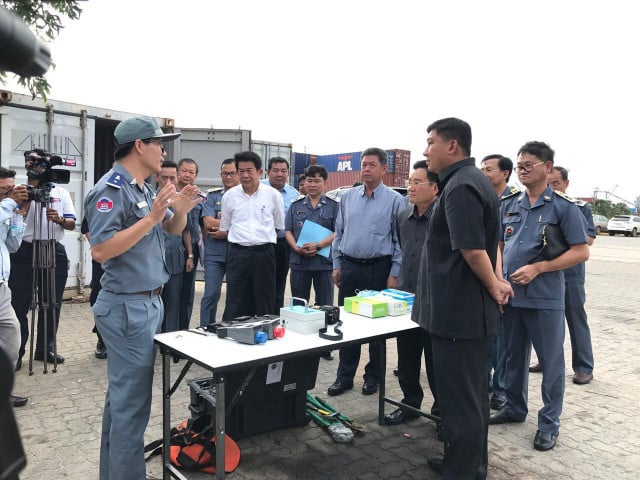 The trash amounts to 1,600 tons
PHNOM PENH--The Cambodian authorities confirmed Wednesday that the 83 containers filled with plastic waste found in the Port of Sihanoukville were from Canada and the United States.

"According to an initial investigation report, in total, the trash packed inside the 83 containers amounts to 1,600 tons, and were imported from Canada and the U.S.," Neth Pheaktra, Ministry of Environment spokesman, said Wednesday.
Pheaktra added that an investigation is now underway to find out why the plastic waste was imported and to identify the company and individuals responsible for importing the waste.
"The relevant authority has been conducting further investigation to find the company responsible for importing this plastic waste in order to take legal action, according to our law, against them," he said.
Pheaktra added that this actually was waste smuggling as the documents regarding those containers falsely indicated that they were filled with the recyclable products, and not plastic waste.
The raid on Tuesday evening, which led to the discovery of the waste containers, was conducted as a joint operation by Cambodian Customs officials, the Preah Sihanouk Province authorities and the Ministry of Environment.
The discovery of the plastic-waste containers came just days after Prime Minister Hun Sen issued, during a weekly cabinet meeting, a ban on waste import from overseas, saying that Cambodia is not a dumpsite.
The country's latest move to restrict waste imports comes as similar measures have been taken by Southeast Asian countries such as the Philippines, Malaysia and Indonesia, which have recently begun returning waste to the countries from which they were shipped including the United States, Canada and some European nations.
Related Articles