The Samdech Hun Sen School Complex in Bamako: a Story of Aid and Partnership between Mali and Cambodia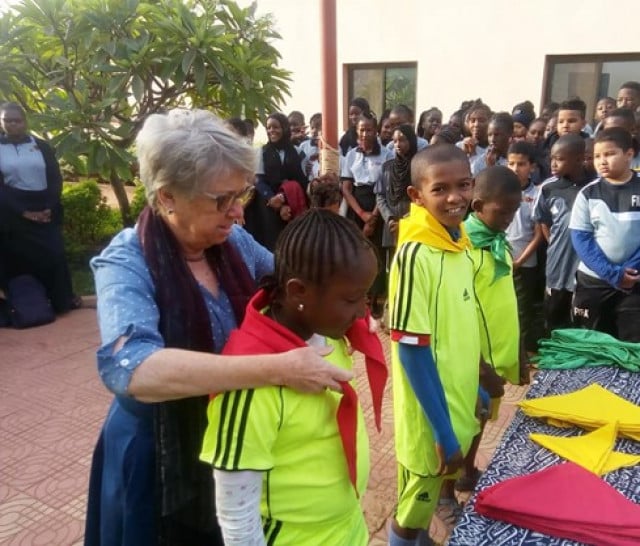 PHNOM PENH — In Bamako, the capital of Mali, there is a school named the Complexe Scolaire Samdech HUN SEN (Samdech Hun Sen school complex). A school in a country of West Africa named after Cambodia's prime minister? Yes, you've read correctly. This unique project is the result of humanitarian collaboration between Cambodia and Mali.
The school was founded by Eva Mysliwiec, an American humanitarian who was based in Cambodia for decades.
The first time she came to Cambodia was in the early 1980s for what was supposed to be a 3-month visit. She ended up spending 30 years in the country during which she became involved in education and development through NGOs. In the early 1990s, she launched the Cambodia Development Resource Institute (CDRI), a policy-development research think tank. Then in 2005, she founded Youth Star Cambodia to, as is stated at the NGO's website, "empower Cambodian youth as volunteers to improve the quality of life in vulnerable communities through education and civic participation."
In 2012, Mysliwiec decided to go back to working for the cause in which she had been involved prior to coming to Cambodia: girls' education in Mali. And she came up with the project of a school in Bamako.
Since she knew Prime Minister Hun Sen personally—among other things, she had been granted Cambodian citizenship as recognition for her work in the country—she met with the prime minister to let him know that she was leaving to work on this project in Bamako.
"And that's when he offered to help finance the school," Mysliwiec said in interview. "Prime Minister Hun Sen was really proud to be in a position where he could help others: He has always been concerned with education."
Built in 2013, the Samdech Hun Sen school complex was inaugurated in 2014. With 60 students and only primary-school classes at first, the school today provides education up to the last year of high school to around 440 students. "And 51 percent of them are girls," Mysliwiec pointed out.


Initially funded through Cambodia's aid, which enabled the construction of the buildings all at once, the school is a private institution that does not depend on outside funding anymore, she said. "We're proud to be self-sufficient since 2018…we don't depend on any NGO: We have two shareholders, and we cover our costs.
"We even manage a small margin that we use to give scholarships to girls who cannot afford the school fee," Mysliwiec said.
Because to attend this private school, students must pay a fee. "We do need to cover our expenses," she explained. "But we keep the price to a modest level, and there is a reduction for families with more than three children."
Every morning, two national flags are raised on top of the school: the flag of Mali and the flag Cambodia. According to Mysliwiec, the presence of Cambodia is an important element of the school. "Students each year attend a specific class on Cambodia's history," she said. "Mali and Cambodia have a lot in common: Both of them are agricultural [countries], both of them were big empires in the past…The students know about Cambodia and even correct their parents when they mispronounce 'Samdech' in the school's name."
Classes at school are taught in French, which is the country's official language. "It is also a tool to unite through one language all the different ethnic [groups] of the country: a diversity represented by our students.
"The goal of the school is to give children a good and solid base," Mysliwiec said. "We aim to form conscious citizens who will give back to their society." To help develop civic consciousness among students, the school has set up a "child's government" that involves students voting each year to elect students for the various ministers' positions. "That way, they learn what democracy is and how it works in a realistic way," said Mysliwiec who still runs the school she created.
In addition to the school being nationally recognized for its quality and having a good reputation, its students often win academic prizes and some of them have obtained scholarships to continue their studies abroad.
The story of the Complexe Scolaire Samdech HUN SEN, which is a rare tale of mutual aid between two emerging countries, continues.
Related Articles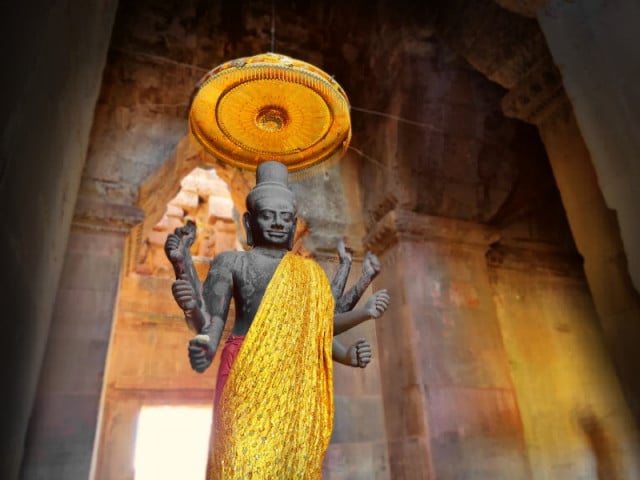 December 30, 2021 12:02 PM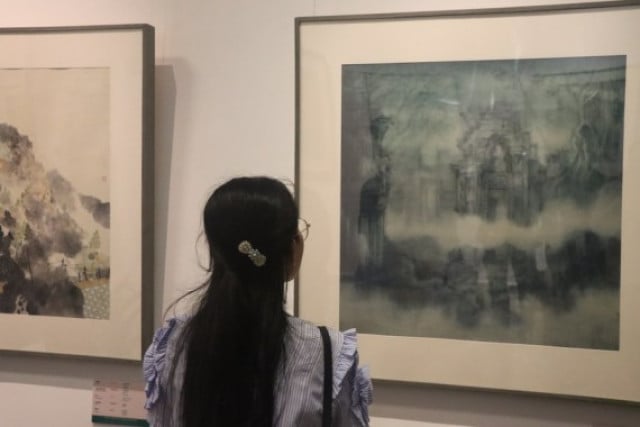 September 7, 2023 10:57 AM