The Silence of Angkor Wat is Deafening for Those Who Work There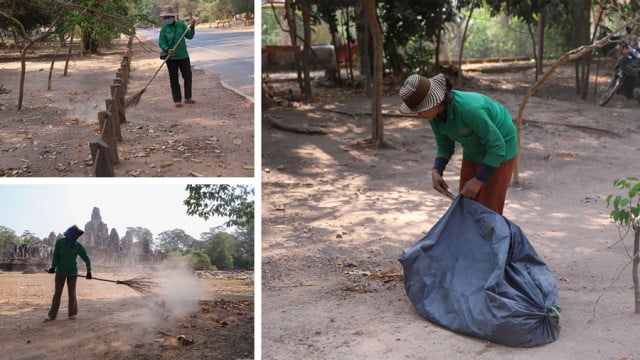 Isa Rohany
April 15, 2020 9:04 AM
With the COVID-19 pandemic ravaging tourism sectors across the world, Cambodia's famed heritage site stands deserted.
SIEM REAP--Amidst the Coronavirus Disease 2019 (COVID-19) pandemic, this year's Khmer New Year celebrations have been completely different from any previous year, with few or no tourists visiting Angkor Wat Archeological Park.
According to Siem Reap's Tourism Department, over 370,000 tourists visited Siem Reap province over the 2019 Khmer New Year celebrations, including 350,000 domestic and almost 30,000 international visitors, but this year the threat of COVID-19 has kept the tourists at bay.
One of the cleaners at Angkor Wat, who wished only to be known as Kay, feels gloomy after witnessing tourists vanish from the site in middle of Khmer New Year celebrations.
"I have been working as a cleaner for seven years, and this year is too quiet. Right now, it is a depressing moment for our ancient temples, but I think it is because of COVID-19 that there are no tourists coming here," she told Thmey Thmey.
Her nostalgia, she said, is going back to previous years when she could see a busy traffic and many tourists visiting the temple.
"I can see now only a few local people traveling around here and even then, most of them are just traveling through for work," she sighed.
On April 7, Prime Minister Hun Sen announced the cancelation of Khmer New Year celebrations, which was scheduled to be held from April 13 to April 16. Hun Sen cited the need to contain the spread of the virus as the reason for the cancelation, adding that both the public and private sectors will continue working as normal with time off to be granted to workers sometime later in the year.
In addition, the government also imposed travel restrictions on April 9, which will last until midnight April 16, to prevent journeys between provinces. Many Cambodians have flouted the ban and traveled regardless, prompting fears of local transmission within communities across the country.
As of April 15, Cambodia has confirmed 122 cases of COVID-19 with only 26 patients remaining hospitalized – this is equivalent 21.31 percent of the total infections recorded in Cambodia.
No tourists but still work as normal
Kay said she continues to work as normal during the New Year celebrations, despite the fact that it is quiet with few visiting tourists.
"We work as normal from 6 a.m. to around 5 p.m. even though there are no tourists. I clean and collect trash along the way from Tonle Om Gate to Phnom Bakheng," she said.
When asked if she is able to maintain good personal hygiene to protect herself from the virus, Kay noted that she, like many other cleaners, has been advised to practice personal hygiene, but wearing face mask regularly has been her most difficulty due to the hot weather during dry season.
Neither the Cambodian government nor the World Health Organization has hinted at when life will be able to return to normal, despite certain initiatives in both the United States and the United Kingdom to begin easing social distancing protocols – certainly for now, Angkor Wat will retain its eerie tranquility.


Related Articles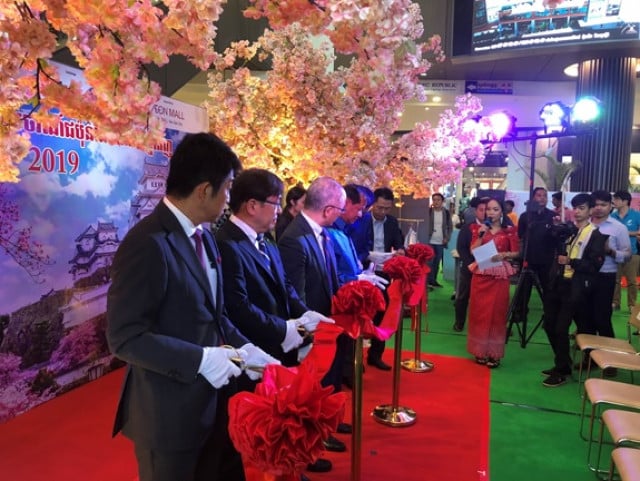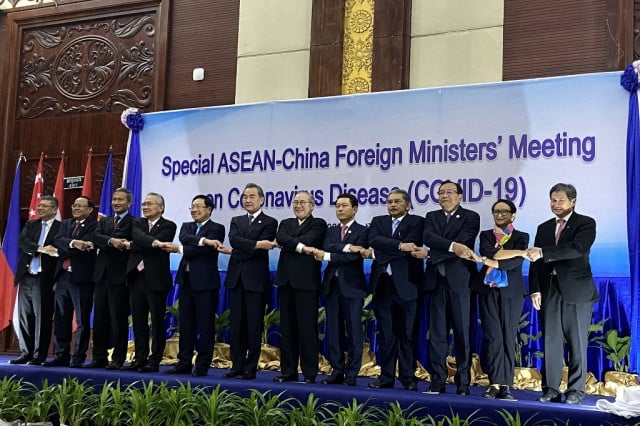 February 20, 2020 7:14 AM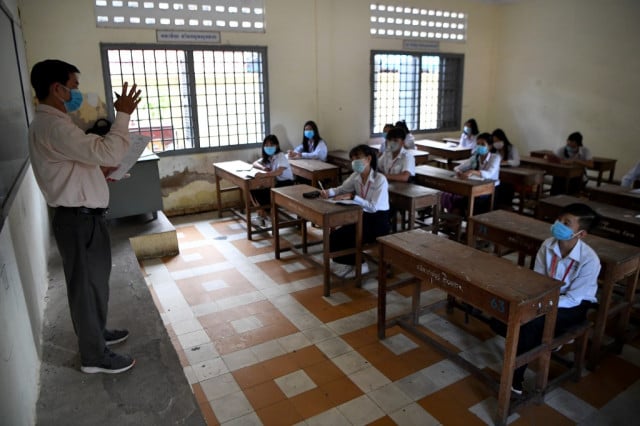 September 23, 2020 10:59 AM