The Sovanna Phum Art Association Closes its Theater after 26 Years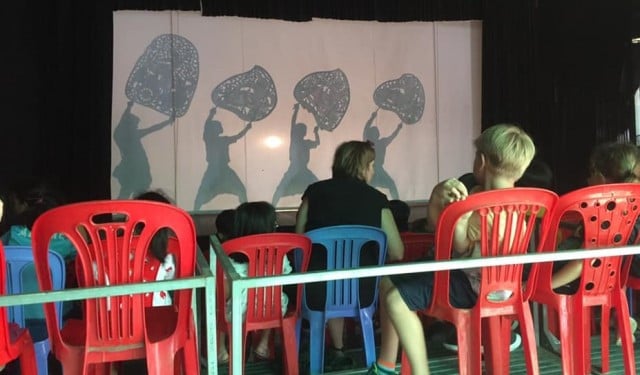 Phoung Vantha
May 16, 2020 9:45 AM
Known for its Khmer shadow-puppet shows, it lost audience and revenues due to COVID-19
PHNOM PENH--"Goodbye theater -- sad," was the last message that the Sovanna Phum Art Association posted on its Facebook page on May 12 along with pictures of the theater being dismantled.

The Sovanna Phum Art Association recently announced that, after 26 years of staging performances several times a week, its theater had to close. Due to COVID-19, there was no audience anymore as its shows had mainly been attended by visitors to the country. Having no other financial support, the association was left with no way to cover expenses.

For decades, the association has held performances that ranged from Khmer classical dance and Cambodian traditional music, to Sbek Thom or Khmer shadow theatre—an artform inscribed on the Unesco List of Intangible Cultural Heritage of Humanity.

"Twenty-six years that I have been working here, how can I take this out of my heart," said Man Kosal, founder of the association whose members included artists and teachers from the Secondary School of Fine Arts and the Royal University of Fine Arts. "It is really hard," he said in a video posted on the Sovanna Phum's Facebook page.

Kosal has donated the theater's leather shadow puppets to the Secondary School of Fine Arts in Phnom Penh so they can preserve them and perform with them, he said.

Sovanna Phum was launched in 1994 with the goal of performing Cambodia's small and large shadow puppet theater for the younger generations. The association supported the theater through ticket sales, whose prices were kept low for Cambodians and higher for tourists eager to see Cambodia's traditional performing arts.

However, Heng Vantha, a Sovanna Phum shadow-puppet designer, said that no money has been coming in since the start of the pandemic. "We have to pay about $ 1,000 a month for rent, location, electricity and water," she said.

Vantha had been involved with Sovanna Phum for 15 years. With the current situation, she said, Sovanna Phum had no choice but to close its theater.
Related Articles