The State of Emergency Law Is Adopted at the National Assembly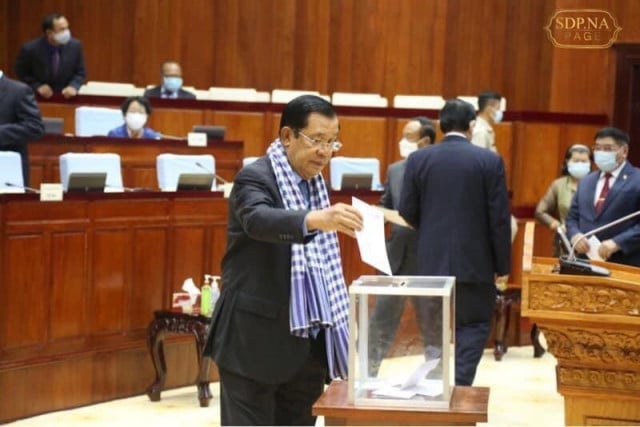 Torn Chanritheara
April 10, 2020 7:05 AM
With only a few steps left, the law should soon be promulgated
PHNOM PENH—The National Assembly unanimously adopted the draft emergency law during its plenary session on Friday (April 10), giving the government a legal mechanism to run the country during a state of emergency and allowing the authorities to maintain these emergency measures for up to three months.
The law consists of five chapters and 12 articles detailing the powers and measures the government can use to deal with dangers facing the country.
This draft law is meant to complement Article 22 of the Constitution of Cambodia, which provides no legal tool on how the government may operate once a state of emergency has been declared in the country.
Article 4 of Chapter 2 defines situations or events that may prompt the government to declare a state of emergency, which the translation obtained by Thmey Thmey spells out as "when the nation is at risk of serious danger, war or foreign aggression, a public health emergency caused by an epidemic of chaos, serious damage to national security and public order, as well as serious disasters that threaten or cause harm [to] spread [at a] nationwide level."
The duration of state of emergency is limited to three months and can be renewed, the draft law said.
In the text obtained, the measures the government may impose include ban and restrictions on travel, the freedom of gathering, as well as restrictions on work and occupations, and this, without detail, leaving it to the government to make a final decision on the interpretation of the law.
The text also notes that there will be limits placed on people being able to leave their residences should the government declare a state of emergency, being up to the government to introduce quarantine measures it sees fit in response to a disease-induced crisis.
The law notes that a transfer of power from the civilian government to the armed forces would be possible in order to ensure the implementation of the government's new powers.
The text of the law includes provisions on penalties for those violating the measures imposed as well as for officials who do not respect those measures.
Following the vote at the National Assembly, the draft law is to be reviewed by the Senate and by the Constitutional Council. Once these steps completed, Say Chhum, who is acting head of state while King Norodom Sihamoni is out of the country, is expected to sign the draft law into law.
While he has insisted that the country must have a state of emergency law on hand, Prime Minister Hun Sen has said that he did not intend to declare a state of emergency and would rather wait to see how the situation created by the COVID-19 pandemic develops in Cambodia. He later added that there was only a 0.1 percent likelihood that a state of emergency would be declared.


Related Articles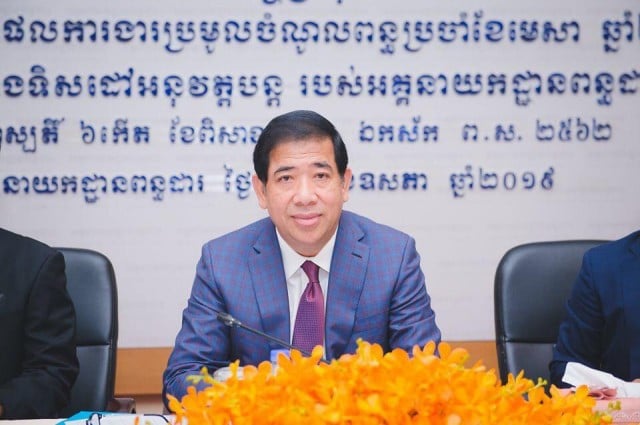 October 18, 2019 11:53 PM