The Tuol Sleng Genocide Museum Wins an International Award for Document Heritage Preservation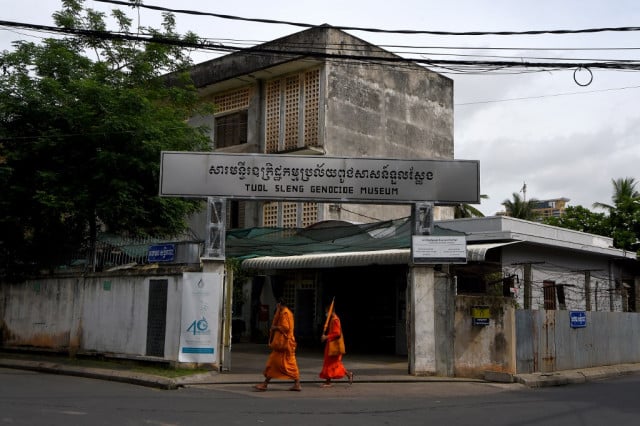 Phoung Vantha
September 4, 2020 11:16 AM
The UNESCO/Jikji Memory of the World Prize is given every two years
PHNOM PENH--The Tuol Sleng Genocide Museum in Phnom Penh has been awarded the UNESCO/Jikji Memory of the World Prize 2020, the Ministry of Culture and Fine Arts announced on Sept 4.
The decision was made following a review by the International Advisory Committee on World Document Heritage on Aug. 17, the ministry said in a press release.
The UNESCO/Jikji Memory of the World Prize was introduced in 2004 to celebrate the inclusion of the "Buljo jikji simche yojeol"—the world's oldest book made of movable metal letters—on the Memory of the World Register of the United Nations Educational, Scientific and Cultural Organization (Unesco).
Every two years, the city of Cheongju—the South Korean city where the book was printed in the 14th century—selects a person or organization who has contributed to the preservation of document heritage. The award includes a $30,000 cash prize.
The Tuol Sleng Genocide Museum was opened in 1979 at S-21, a former school that served as a prison and extermination site during the Khmer Rouge regime of April 1975 to January 1979.
Kaing Guek Eav, better known as Duch, who was in charge of S-21 when the regime was defeated, died in jail on Sept. 2 at the age of 77 due to respiratory issues.
He had stood trial in Phnom Penh at the Extraordinary Chambers in the Courts of Cambodia (ECCC) for war crimes and crimes against humanity—in violation of the 1949 Geneva Convention regarding humanitarian treatment in war—as commandant of the S-21 prison.
The museum contains archives and photos of nearly half of the 14,000 people known to have been killed at S-21.
Related Articles