The UK to Implement New Trading Scheme for Cambodia in April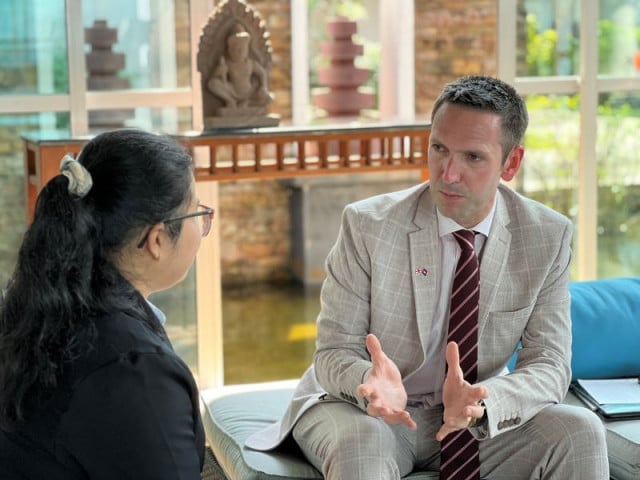 PHNOM PENH – Cambodia will start benefiting in April from the United Kingdom's Developing Countries Trading Scheme (DCTS), a new type of customs preference the European country has unveiled in August 2022.
U.K. Ambassador to Cambodia Dominic Williams said that DCTS will replace the former Generalized Scheme of Preferences (GSP) and will be put into force in April. Cambodia will automatically be listed as one of the beneficiary countries.
Cambodia already benefits from the U.K.'s GSP which grants exports tariff-free and quota-free access to the U.K. market.
But DCTS will replace and improve the former trade preference scheme, with a new approach being taken regarding the origin of the goods exported from Cambodia to the U.K.
"The key change between GSP and DCTS is about rules of origin," said Williams. "[The new trade scheme] should make it easier for goods that are partially manufactured in Cambodia and partially manufactured in another country to be exported to the U.K. Goods that are 100 percent manufactured in Cambodia already have tariff-free access to the U.K."
DCTS will start being implemented in April 2023 and Cambodia will automatically qualify for it, said Williams.
"It will continue as long as Cambodia is a least developed country as defined by the U.N. system."
Cambodia has been listed as one of the world's least-developed countries since its inclusion in the U.N. scheme in 1991. But the economic developments over the past 20 years could allow the country to graduate as a middle-income country as soon as 2027.
"Then there will be a transition period. So we expect Cambodia to enjoy the developing countries' trading scheme for a number of more years," Williams said.
U.K. Ambassador hopes that DCTS will lead to an increase in the volume of Cambodian exports to the U.K. In 2022, the U.K. was the final destination of 3.94 percent of Cambodia's total exports, according to data from the General Department of Customs and Excises. Most of them were clothing products.
"I hope it will go up because there are some changes in the DCTS that make things easier for Cambodia to export to the U.K.," said Williams.
Ministry of Commerce spokesperson Pen Sovicheat said that Cambodia will further boost exports to the U.K. market through DCTS.
He expects a rise in the export of agriculture-related products, especially in those with geographical indications (GI), such as the Kampot pepper or palm sugar.
"We want to export [more] GI products, which we currently export a lot to the E.U. market. We also want to export more agricultural products to European countries, including the United Kingdom," Pen Sovicheat said.
Kampot-Kep salt, Kampot-Kep fish sauce, Takeo lobster, and Koh Kong crab are to be registered as geographical indications early this year.
Related Articles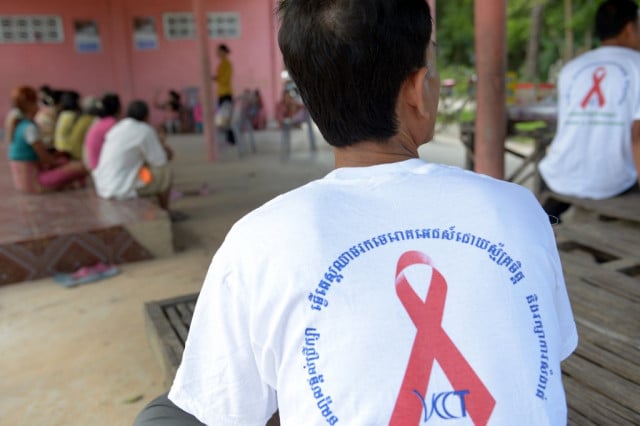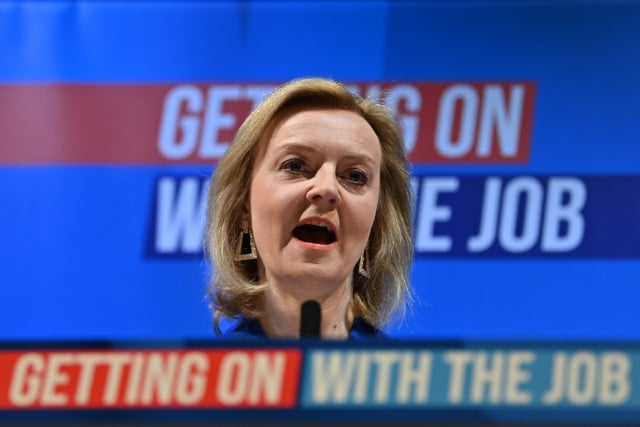 September 2, 2022 1:58 PM