The United States urges Cambodia to Free Kem Sokha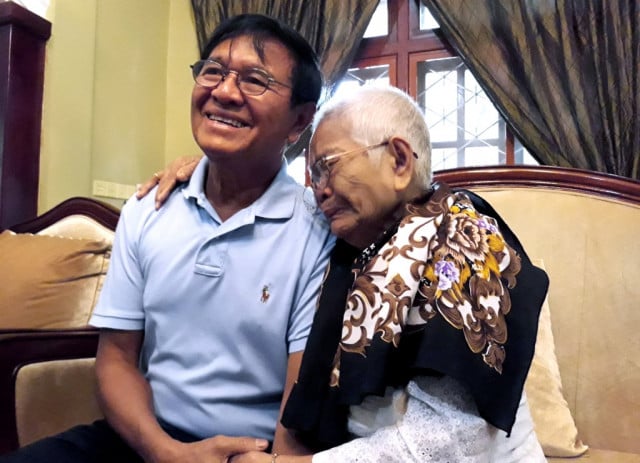 Phoung Vantha
September 10, 2019 1:01 PM
Justice Ministry says no foreign person or state has the authority to dictate to the Cambodian court
PHNOM PENH--The United States Tuesday asked the Cambodian government to drop all charges against Kem Sokha and those arbitrarily detained.

Speaking in a video released on the Facebook page of U.S. Embassy in Phnom Penh, U.S. State Department Spokesperson Morgan Ortagus said that the former opposition leader had been arrested on "baseless charges," and that the Cambodian government had yet to produce credible evidence to justify its action against him.
"The United States again calls upon the Cambodia government to drop all charges against Kem Sokha, restore his civil and political rights and free all those arbitrarily detained," she said, adding that this month marked the second anniversary of his arrest.
Kem Sokha was charged with "treason and espionage" and arrested at his home on Sept. 3, 2017. The Cambodia National Rescue Party (CNRP), which he headed, was dissolved by Cambodia's Supreme Court two months later. Sokha was released on bail on Sept. 10 last year and has basically been under house arrest ever since.
Ortagus said in the video that actions such as the dissolution of the CNRP, which was the country's main opposition party, undermine Cambodia's multiparty democracy that is a principle enshrined in the country's constitution.
Chin Malin, a spokesman for the Ministry of Justice, previously told Thmey Thmey that no foreign person or state has the authority to dictate to the Cambodian court, and that to call on the court to drop charges against anyone would not be enforced.
"To protect any person, an ambassador or a foreign state should conform [to the judicial process and] submit more evidence to the court rather than try to put more pressure on Cambodia," he said.
In the video, Ortagus also urged the Cambodian government to take concrete steps to promote reconciliation by allowing media and civil society organizations, she said, "to operate without fear of intimidation or reprisal for exercising their rights to freedom and expression and association under the law."
Related Articles