The U.S urges Cambodia to Free Political Activists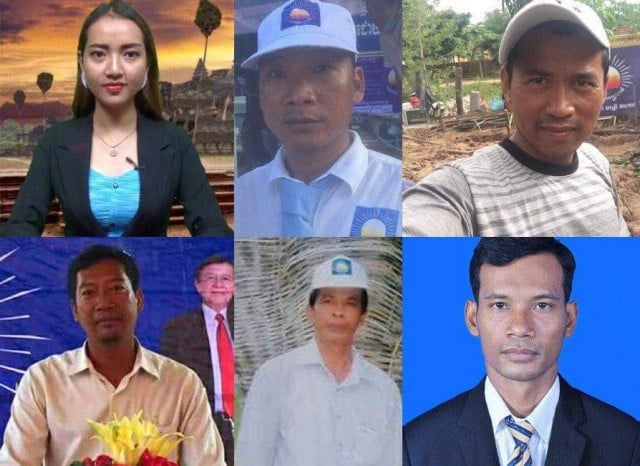 Phoung Vantha
September 19, 2019 2:36 PM
PHNOM PENH-The United States has appealed to the Cambodian government to free former Cambodia National Rescue Party (CNRP) activists who were recently arrested, and to restore a genuine multi-party democracy in the country.

"We continue to urge the Cambodian government to remove undue political restrictions on all persons in Cambodia and to release those prisoners who have been arbitrarily or unlawfully detained including Kem Sokha," U.S. State Department spokeswoman Morgan Ortagus said Wednesday in a statement posted on Twitter.
According to a CNRP message on Facebook, six CNRP activists were arrested over the weekend. This brought to 26 the number of CNRP activists who have been arrested and placed in pre-trial detention this year.
In response to Ortagus' statement, Cambodia's Government Spokesperson Phay Siphan said that the authorities had relied on facts and evidence to arrest activists of the former opposition party. The U.S. foreign spokeswoman's statement was not the truth, he said. "We cannot comply with that," Siphan added.
Interior Minister Sar Kheng last week ordered provincial and municipal governors to monitor former CNRP activists and members during Pchum Ben.
On Tuesday, General Neth Savoeun warned police officials that rebels were planning to overthrow the country's legitimate government, police spokesman General Chhay Kim Khoeun said after their meeting.
According to Soeng Sen Karuna of the Cambodian Human Rights and Development Association (Adhoc), the arrest of the six opposition supporters last weekend were arbitrary arrests.
In her statement, Morgan said that the U.S. was calling on the Cambodian government to free the 118 political and opposition leaders who have been incarcerated and to respect human rights and freedom of expression in the country.
Kem Sokha was charged with "treason and espionage" and arrested at his home on Sept. 3, 2017. The Cambodia National Rescue Party (CNRP), which he headed, was dissolved by Cambodia's Supreme Court two months later. Sokha was released on bail on Sept. 10 last year and has basically been under house arrest ever since.
Related Articles