The U.S. Woman who Flew the COVID-19 Quarantine Facility in Phnom Penh Has Been Found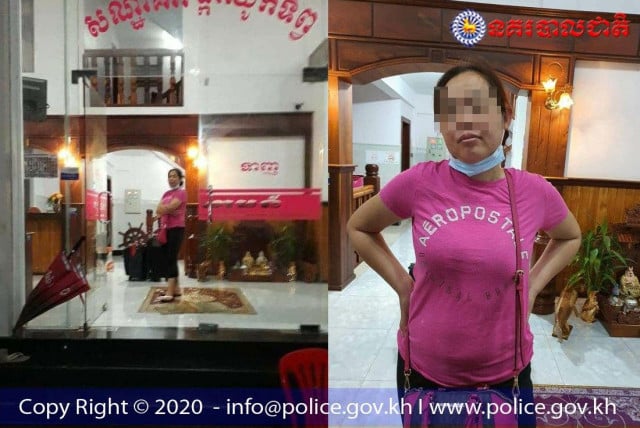 She is now under quarantine in Kampong Cham Province
PHNOM PENH-- The authorities have placed a woman under 14-day quarantine in a hotel in Kampong Cham City after locating her following her escape from a Phnom Penh quarantine facility where she was meant to stay after her arrival from the United States on July 15.
Kampong Cham Provincial Governor Un Chanda said Sunday (July 19) that the health of Le Vira Rose is good and that she shows no symptom of Coronavirus Disease 2019 (COVID-19). However, the authorities are trying to reach anyone who may have been in contact with her since she left the Phnom Penh facility on July 18, he said.
"The authority located some people, but I can't confirm the number," Chanda said. "I want to clarify that she is not a COVID-19 patient."
According to a photo of her US passport that circulated among the press on July 18, Le is a US citizen born in Cambodia in 1984. She arrived in the country from the United States on July 15 on a flight on which two passengers tested positive for COVID-19 upon arrival in the country.
In accordance with the health authorities' directives, Le and the 87 other passengers on the flight who had tested negative for the coronavirus were placed under 14-day quarantine in a facility in Phnom Penh.
However on July 18, Health Ministry spokesperson Or Vandine launched an appeal to the public to locate Le who had ran away from the quarantine facility late at night.
Le told the authorities in Kampong Cham Province that she had rented a private taxi to flee Phnom Penh, Chanda said.
Related Articles