The Vital Importance of Water Is Featured in a Photo Exhibition in Phnom Penh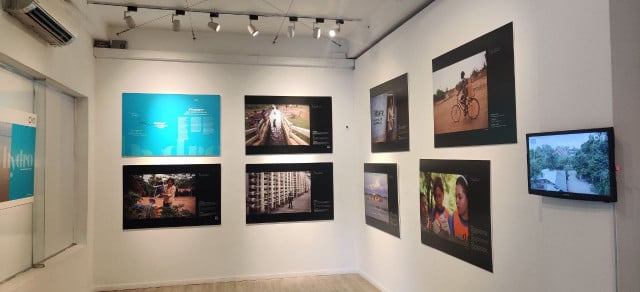 The event at the French Institute includes the work of Cambodian and international artists
PHNOM PENH--Without water, there is no life on Earth, Cambodian photographer Mak Remissa explained.
"Water can be compared to life," he said on Nov. 4. "People sometimes don't really perceive the value of water as they tend to think that food is more important. I want to show people that we should take care of water and do not dump waste into any water resources as we cannot be alive even one day without clean water."
With this in mind, Remissa produced "Water Is Life," a series of photos done in macro photography, or extreme close-ups, to better show what is and what lives in water. Some of these photos are part of the exhibition taking place at the French Institute in Phnom Penh through Nov. 17.
Held in cooperation with the French Development Agency, the photo exhibition entitled "Hydro" on the theme "Water: A Shared Resource" is meant to illustrate the vital role of water on the planet.
According to Marion Nollet, who handles communications for the French Institute, the exhibition aims to raise awareness regarding the significance of water, as some countries have been affected by the lack of access to clean and sufficient water.
"This exhibition is meant to illustrate the reality of the impact on health and the environment of the lack of access to water in several countries and the solutions and inventions that are being implemented all around the world."
The exhibition features the photos of Remissa, Cambodian photographer Chor Sokunthea, and five international photographers.
They are David Claerbout whose series is entitled "The Quiet Shore;" Marie-Luce Nadal who named her series "Making the Clouds Cry;" Guido van der Werve whose series is "Nummer Acht, Everything is Going to Be Alright;" Francis ALÿS and his series "Paradox of Praxis 1 (Sometimes Making Something Leads to Nothing); and Hicham Berrada and his series "Omen."
"The exhibition aims to show that water is an international problem; therefore, the artists exhibited come from all around the world," Nollet said. "The exhibition is also intended both as an educational and artistic visit on the theme of water around the world."
The photos of Mak Remissa were chosen to pay tribute to this Cambodian photographer who has recently been nominated for the Prix Pictet 2021, an international award given by the Pictet Group in Switzerland for photography highlighting the environment and sustainability.
Producing his series "Water is Life" took more than one year to complete, Remissa said. They were taken in Kandal Province—his mother's hometown—away from the crowd, in a place that was tranquil, peaceful and favorable to generate innovative ideas, he said
While the meaning of each photo connects with one another, there are two main focuses in his series: freshwater and saltwater, to show the diversity of creatures and that these elements are equally crucial to sustaining life on the planet, he said.
"Saltwater is as important as freshwater," said Remissa. "I depict crabs, frogs, fish, and so on in freshwater, while I show the picture of stingrays, octopus, and so one in saltwater. The color of each type of water is also different. The freshwater is murky while the saltwater is blue. However, the audience has to [take the time to observe] to understand the meaning behind each photo."
Remissa urged Cambodians not to be reckless and take care of water such as lakes and rivers even though Cambodia is rich in water resources: Those resources will be lost one day if people keep polluting by dumping wastes and draining dirty water, he said. "Any issues related to water must be carefully and attentively discussed, while people should avoid committing any acts that pose a threat to water."
The exhibition at the French Institute is held in cooperation with the French Development Agency that was created in 2018 on the occasion of the 8th World Water Forum that took place in Brazil, Nollet said.
The agency has allocated five billion euros (around $5.7 billion) for 250 water projects and sanitation facilities, working with a large network of public and private, French and international partners on all continents, she added.
The exhibition during which guided tours will be available, runs through Nov. 17. All information under photos and displays are in French, Khmer and English.
For more information: https://www.facebook.com/institutfrancais.ducambodge and https://bit.ly/3wjJccf
Related Articles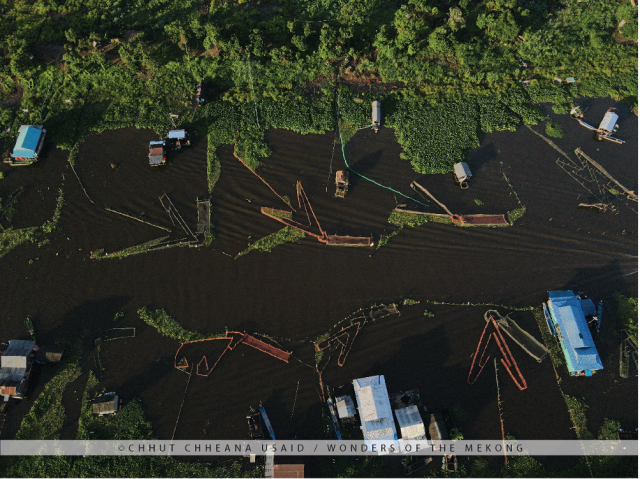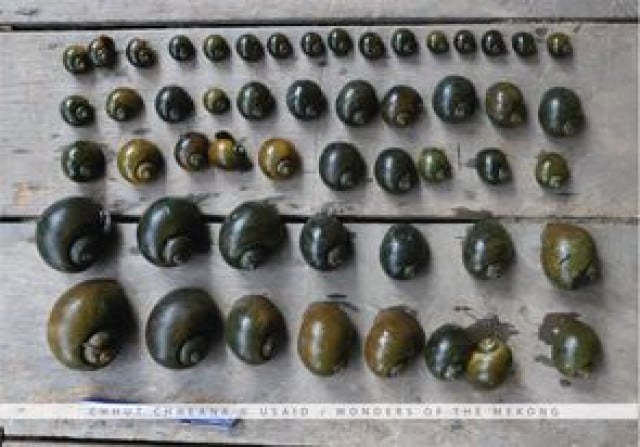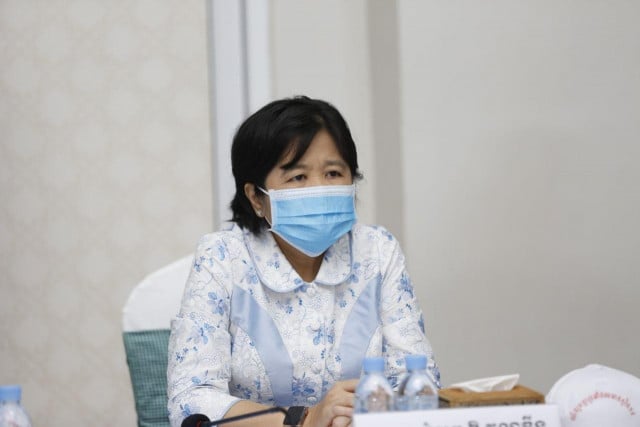 November 28, 2020 4:39 AM