Thirteen Journalists Arrested in Cockfighting Crackdown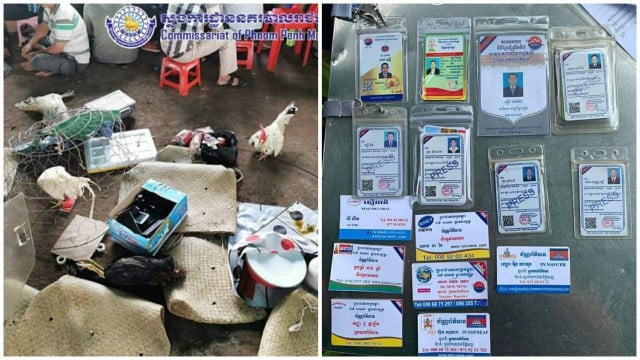 Lay Sopheavatey
May 26, 2020 9:21 AM
Thirteen journalists were among those arrested by authorities during a crackdown on May 24.

PHNOM PENH--At least 13 journalists have been arrested by authorities during a crackdown on a cockfight gambling site on the outskirts of Phnom Penh.

The operation carried out by Meanchey district authorities on May 24 led to the arrest of 27 people, including 13 journalists.

Commentators have taken to social media platforms such as Facebook to question whether journalists rounded up at the cockfight were there in an official capacity or just to gamble.

Meas Sophorn, spokesman for the Ministry of Information, said that that the ministry is reviewing this case and will take action against anyone found to have committed journalistic misconduct.

"Gambling is an issue for the individual, but if authorities find that they [the journalists] breached journalistic ethics then we will take the necessary steps with relevant law enforcement agencies," he said.

Following the May 24 raid, authorities seized evidence from the gambling site, including five chickens, two of which were already dead, numerous dice, cell phones, motorcycles, and other exhibits.

Meng Virak Dara, Meanchey district police chief, said that they were constructing a case and taking legal action against the 27 suspects, including 13 people who had been found with official press passes.

He did not mention if the journalists are affiliated with any news outlets. Previously, rumors have circulated regarding people purchasing press passes in order to access events and avoid paying traffic fines.


Related Articles