ThmeyThmey25 Receives Funding from UNDP for its Local-Product Promotion Program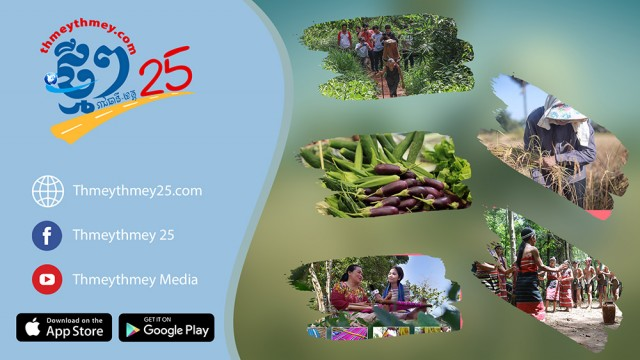 Thmey Thmey
May 7, 2020 10:39 AM
This aims to support agricultural, tourism and other products as well as SMEs
PHNOM PENH—ThmeyThmey 25 Provinces-Capital (ThmeyThmey25) was awarded funding through the United Nations Projects program to help expand its program aimed at promoting agricultural and local-tourism products.
ThmeyThmey25, which is part of ThmeyThmey Media (Thmeythmey.com), was among the five finalists that were awarded funding, having gone through the selection process of the UNDP's Media Alternatives Business Challenge program.
With this project, which starts this month, ThmeyThmey25 plans to expand its production of dynamic media products such as essays, videos and livestream services, which are available at low cost for agricultural products, tourism and other products as well as for small and medium enterprises (SMEs) throughout the country.
These media products will be advertised on ThmeyThmey25's social media account and website.
With technical support from SHE Investments—a social enterprise assisting women with micro, small and growing businesses—ThmeyThmey25 plans to build its team's capacity in order to become financially independent.
For more information on media products to promote the sale of products or services of local handicrafts, agriculture, tourism and identity products, please contact us via mobile phone at the numbers 012-398-482, 096-981-1185, or 089-820-832.


Related Articles