Thong Khon Tells Preah Sihanouk Province to Get Ready for Post-COVID-19 Tourism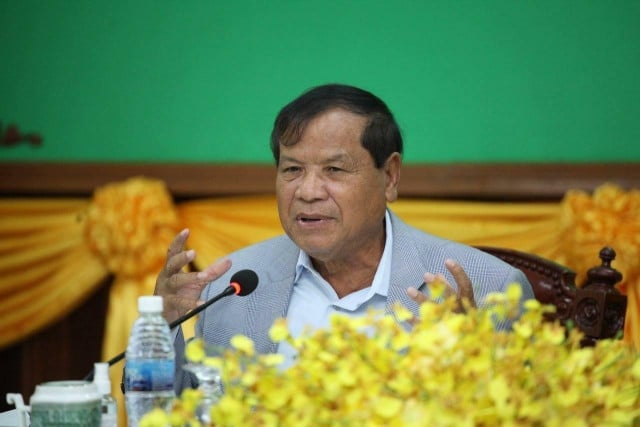 Phoung Vantha
June 19, 2020 8:16 AM
While planning the 9th Sea Festival for later this year, visitors' services must be upgraded, he says
PHNOM PENH—The Ministry of Tourism is making plans to hold the 9th Sea Festival toward the end of the year in Sihanoukville while launching a campaign to improve the quality of tourism services and ensure visitors' health safety during and after the event.

Tourism Minister Thong Khon said that, if the situation regarding the Coronavirus Disease 2019 (COVID-19) pandemic has improved and the Cambodian government allows it, the festival will take place in late 2020 in Preah Sihanouk Province, according to a report on the ministry's Facebook page.

"This campaign will improve the quality of tourism services and ensure tourism safety to make it possible to advertise on the international tourism market that Cambodia has become a safer and better destination for tourism services than in the past," he said on June 18.

Speaking at an event for tourism-based businesses during which health and safety measures were discussed, Khon addressed several issues that, he said, must be handled to make the area more tourist friendly. He asked the Sihanoukville provincial administration and the Provincial Tourism Department to set up public restrooms of appropriate standard to accommodate tourists visiting Sihanoukville.

The Provincial Department of Tourism must improve tourist information booths to make it easier for visitors to get information on the province and tourist destinations, Khon said. Plus, there must be an updated travel guidebook, he added.

Provincial Governor Kuoch Chamroeun said that, to make the tourism sector more sustainable, the Preah Sihanouk provincial administration has worked on several issues. This has included, he said, road development and rehabilitation, road improvements, clean water, electricity, solid waste management, restrooms, public park and harbor development, tourism standard implementation, public transport as well as security and public order.

While international arrivals in Cambodia have been severely affected by the pandemic, the arrival of some 1,066 Chinese businessmen over the past three weeks has been a sign of recovery for Sihanoukville.

Last March, Cambodia welcomed 223,400 international visitors, which represented a 64.7 percent drop compared to March 2019. Then in April, the number of international visitors went down 99.1 percent compared to April 2019 with the Ministry of Tourism recording only 4,841 foreigners arriving in the country. Data for May 2020 is not yet available.

"In the first four months of 2020, there were more than 1.6 million international tourists: a decrease of about 52 percent compared to the same period in 2019," said Top Sopheak, a spokesperson for the Ministry of Tourism.

"Due to the COVID-19 crisis, the international tourism situation has remained largely unchanged, but the local tourist movement has been active with people traveling to destinations that are particularly popular in the coastal and ecotourism regions," he said.

Siem Reap City has also seen signs of a domestic tourism revival, Sopheak added.


Related Articles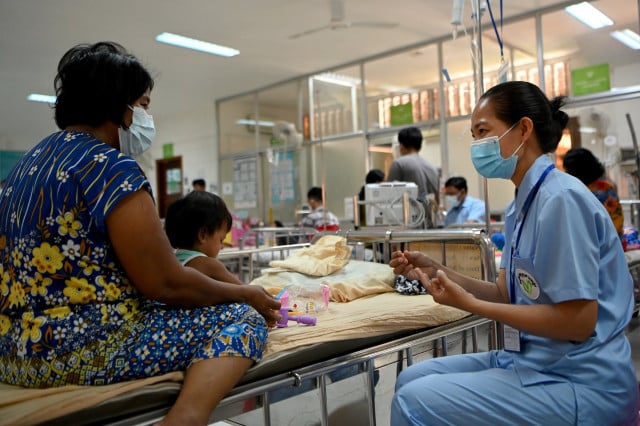 September 17, 2022 9:58 AM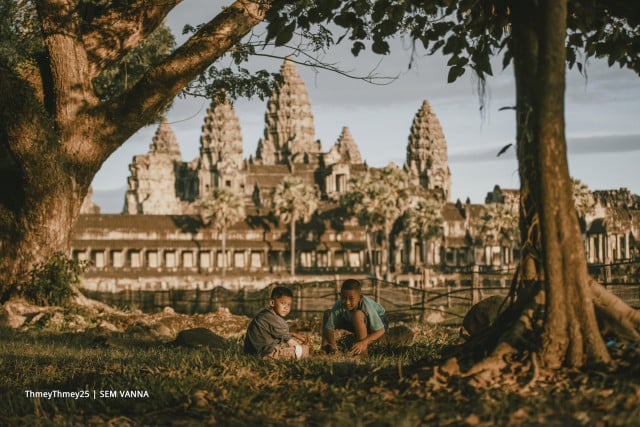 November 18, 2021 5:05 PM