Three Cambodian Students Awarded Scholarships to Study in Singapore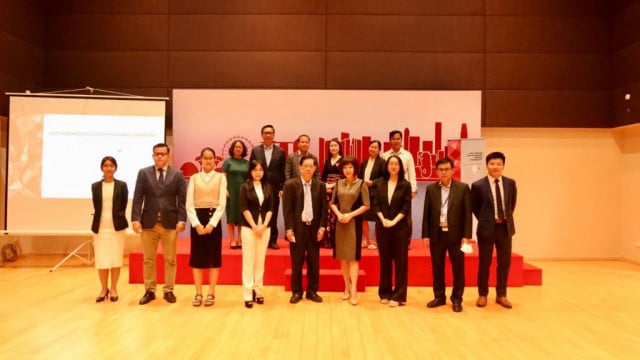 PHNOM PENH – Three Cambodian students have been awarded scholarships to study in Singapore in the 2023 ASEAN Scholarship program.
They are Kuy Judy of the CIA First International School, Vonthanak Tevy of the Logos International School, and Chhin Danin of the New Generation School, Preah Sisowath High School, in Phnom Penh.
The Singapore Embassy hosted on Nov. 4 a ceremony to congratulate the recipients. During the event, Singaporean Ambassador Teo Lay Cheng said that, as a small country with limited resources, Singapore is a firm believer in the development of human capital.
"The ASEAN Scholarship is yet another example of Singapore's abiding commitment to help support Cambodia's growth journey—in this instance by grooming promising youth to become leaders of tomorrow," the ambassador said.


Diplomats from the Embassy engaging Award recipients and their families over tea. Embassy of Singapore in Phnom Penh

The scholarship program provides promising students from countries such as Cambodia with the opportunity to study in Singapore. It is valid for four years from secondary 3 to pre-university 2 levels, leading to the Singapore-Cambridge GCE A-Level certificate, or similar qualifications, according to the embassy's press release. Applicants undergo a rigorous test and interview to ensure that only the best are shortlisted, the press release stated.
Ministry of Education, Youth and Sport Secretary of State Yuok Ngoy was the guest of honor at the ceremony on Nov. 4. Also present were Uch Borom, deputy director of the ASEAN Department at the Ministry of Foreign Affairs and International Cooperation, and Ok Samol, chief of the Scholarship Office at the Ministry of Education, Youth and Sport.
Related Articles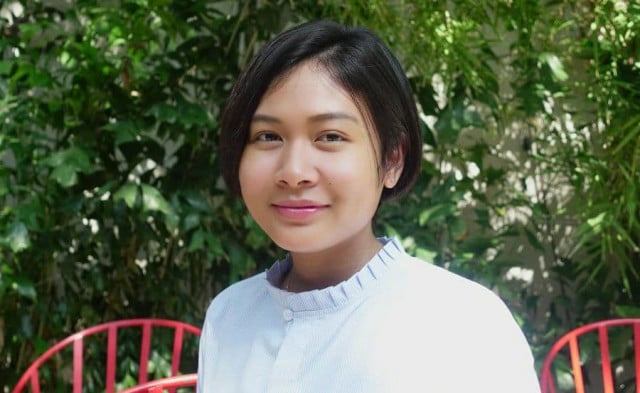 September 29, 2021 5:30 PM