Three Escaped Prisoners Recaptured in Stung Treng Province
Four more men, who escaped Stung Treng Provincial Prison on Nov. 8, remain at large
PHNOM PENH--Three of the seven men who escaped from Stung Treng Provincial Prison on Nov. 8 have been apprehended, said Sem Sitha, police inspector for Thala Borivath District, Stung Treng Province, on Nov. 10, 2021.
Touch Vath, one of the escapees who was serving a 30-year sentence for drug trafficking, was recaptured and returned to prison on Nov. 9, while Vann Phou and Phit Ngin—who were both also serving time for drug related offenses—were caught by police on Nov. 10, all three of the escapees were found in Thala Borivath District.
"Last night we caught one and this afternoon we caught two more," he said. "Now we're pursuing two more and still searching for the remaining two."
He added that the two men currently being pursued by authorities had been found in a nearby forest, but had so far evaded capture.
Sitha said that authorities were still investigating the whereabouts of the remaining two men.
Related Articles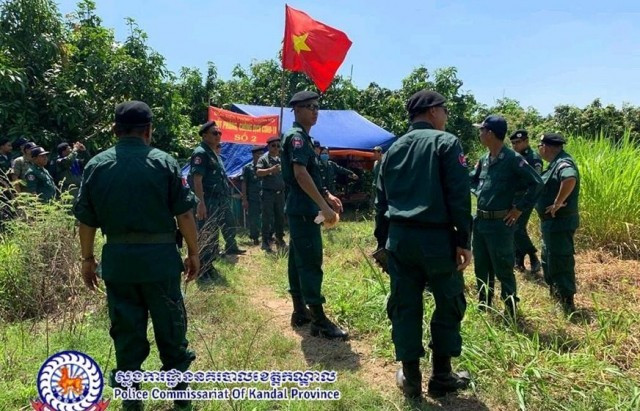 November 26, 2020 8:05 AM