Three land officials arrested in Pursat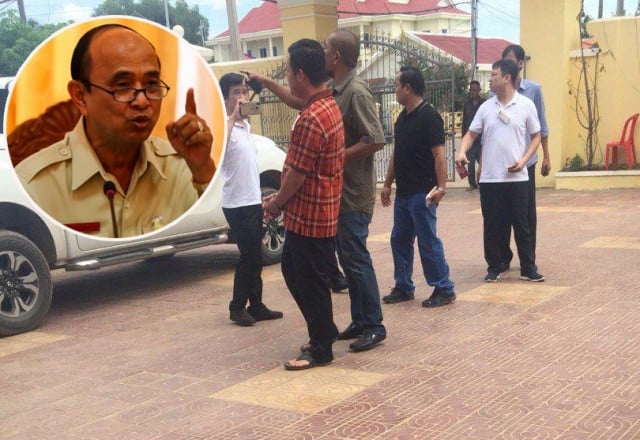 Romdoul Chetra
July 28, 2019 12:40 PM
The three officials allegedly demanded $100,000 in exchange for land and construction documents
PHNOM PENH --Three cadastral officials in Pursat have been arrested for corruption, Senior Minister Om Yentieng said Sunday.

The senior minister —who also heads the government's Anti-Corruption Unit (ACU) — said the officials allegedly demanded $100,000 in exchange for land and construction documents.
According to the ACU, the three were arrested on Saturday at a restaurant in Pursat where they were meeting to receive money from a land owner.
"The flagrant offence is corruption committed by them as they demanded $100,000 to issue land documents and construction permits," Om Yentieng told Thmey Thmey.
The senior minister said the three were also suspected of being involved in other offences.
"We can't tell now how many offences they are involved in as we need further investigation," he said. "Our unit has not pressed any charges against them yet."
"We are still pursuing our 48-hour procedure before we send them to court."
According to the ACU, the three officials are the head of the provincial cadastral department, the deputy head in charge of construction and another official.
Related Articles