Three People Killed at Pagoda's Construction Site in Siem Reap Province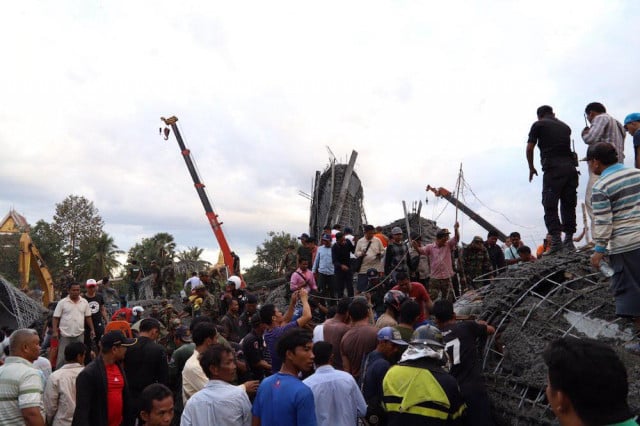 Isa Rohany
December 2, 2019 3:22 PM
Thirteen other were also injured
SIEM REAP CITY--Three people were killed Monday afternoon when a dining-hall roof under construction collapsed at the Prasat Kokchork Pagoda in Siem Reap Province, Provincial Governor Tea Seyha said Monday.

"Sixteen people were pulled out of the construction debris and three of them are dead," he told Thmey Thmey.
The accident occurred around 3 pm, and the rescue efforts continue as it is feared that more people remain trapped under the debris. "Based on the answers [obtained] from the victims we have rescued, there are no more victims left, but we will continue to search," Tea Seyha said.
More than 750 people—most of them from the neighborhood—have taken part in the rescue operation, according to a provincial authorities' statement.
The building that collapsed is 8-meter high, 30 meters in length and 20 meters in width.
This is the second time this year that a building under construction collapses, claiming lives in the process. Last June, an accident at a construction site in Sihanoukville caused the death of 28 construction workers.
Related Articles