Ticket Sales for Angkor Park Plunge by 78 Percent this Year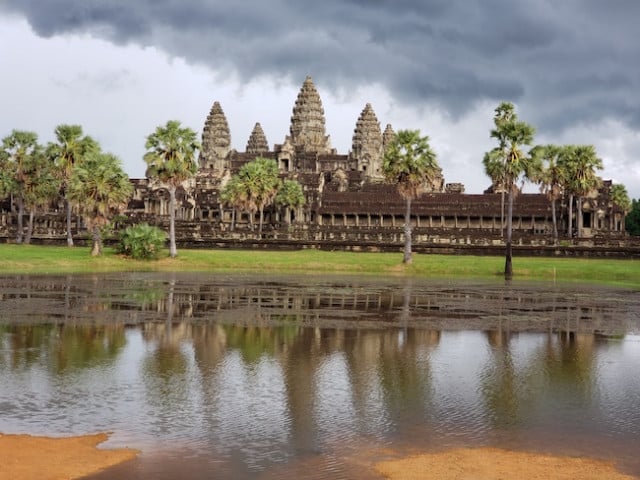 Phoung Vantha
November 2, 2020 7:26 AM
The pandemic lead to a drop of 98.5 percent in the number of foreign tourists last month
PHNOM PENH--Nearly 400,000 foreign tourists visited the Angkor Archaeological Park in Siem Reap Province during the first 10 months of this year, bringing in $18.5 million, which represented a 78 percent drop compared to the same period in 2019.
According a press release issued by Angkor Enterprise that handles ticket sales in Angkor Park, a total of 398,485 foreign tourists bought tickets between Jan. 1 and Oct. 31 this year.
In October, tickets amounting to $93,598 were sold to 2,244 foreign tourists. This represented a drop of 98.5 percent compared to October 2019.
In addition to selling tickets for Angkor Park, Angkor Enterprise also generated $89,830 in ticket sales to foreign tourists for Koh Ker—site of the city that served as the country's capital in the early 10th century—the press release read, adding that Angkor Enterprise has donated this year $796,970 to the Kantha Bopha children's hospitals in Phnom Penh and Siem Reap.
Tourism, which is one of the country's four critical engines of growth, had generated $4.9 billion in 2019, with some 6.6 million foreign tourists visiting the country. With the COVID-19 pandemic affecting tourism worldwide, the number of international visitors this year in Cambodia had gone down by 74 percent by the end of September, with some 100,000 jobs having been lost in the sector and the Cambodian government estimating that tourism revenues had dropped by $3 billion during the first nine months of the year compared to the same period in 2019.
Related Articles