Tickets for SEA Games Set for Release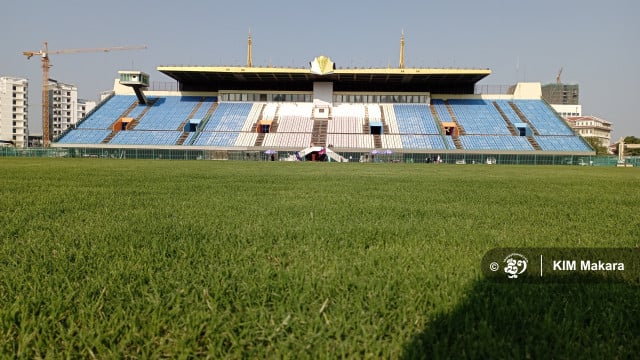 PHNOM PENH – The public can get tickets this week for the 32nd SEA Games in two ways: through the SEA Games 2023 online app and at the match locations.
Vath Chamroeun, secretary-general of the Cambodia SEA Games Organizing Committee (CAMSOC), said the app can be found on the Facebook official page or from the website of the CAMSOC, "Cambodia 2023".
People can also get tickets in person at the match locations.
"On April 20-21, CAMSOC will announce the tickets availability on the app," Chamroeun said.
"To obtain the tickets, people can download/install the app on their mobile. It is available for both iOS and Android. After that, they can connect the app to their phone number, Apple ID, or email to fill in their name, then it's done."
The decision to make tickets free was made on March 30 by Prime Minister Hun Sen. Information Minister Khieu Kanharith announced on March 31 that there would be no charge for broadcasting the Games for international media.
The Games will be hosted by Cambodia from May 5 to 17. Football matches will kick off on April 29.
Cambodia will also fully cover spending on food and accommodation services for sport delegations.
Chamroeun said that delegates from the 10 ASEAN countries participating in the SEA Games and the ASEAN Para Games were not required to pay $50 per person per day as had been the case with previous hosts.
The decision to cover the costs was to increase the warm friendships and lead to success as the host of the first SEA Games in history, he added.
Related Articles