Timor-Leste Needs to Send a Strong Message to Myanmar Junta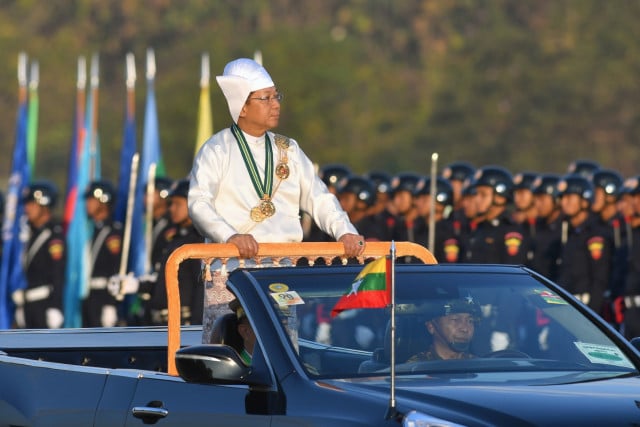 What has happened to Timor-Leste is no different to what is happening now in Myanmar and President Jose Ramos-Horta can make a difference by sending a strong message to the military junta, writes Sonny Inbaraj Krishnan.
The people of Myanmar or Burma have no cause for celebration as their New Year approaches on Friday, April 14.
The military takeover of the democratically elected National League for Democracy (NLD) Government on February 1, 2021, set off two years of political upheaval, for which the people of Myanmar are still paying a tremendous price. In addition to the ongoing effects of the COVID-19 epidemic, the takeover unleashed an unprecedented political, social, and humanitarian disaster that plunged the nation into a perilous cycle of conflict and poverty.
Millions of people's physical and emotional health suffered greatly due to the wave of violence that spread over Myanmar in 2022, including attacks and clashes. Displacement increased to record levels in 2022, according to the UN Office for the Coordination of Humanitarian Affairs (UNOCHA).
According to a January 2023 UNOCHA report, nearly 1.2 million people have left their homes since February 1, 2021, bringing the total number of internally displaced people in Myanmar to a startling 1.5 million as of December 26, 2022. There are also no signs that the rate of displacement is slowing down as we move into 2023.
Almost 3,000 individuals, including pro-democracy activists and ordinary citizens, have died since the military takeover on February 1, 2021. Aung San Suu Kyi, leader of the National League of Democracy, is one of the 17,421 people arrested out of almost 20,000 total, who are presently held in custody.
The public health system in Myanmar likewise appears to be in near collapse. Because of the military takeover, the COVID-19 pandemic, and the post-takeover Civil Disobedience Movement, where tens of thousands of civil servants, including those in the health sector, went on strike to express dissatisfaction and opposition, there have been numerous interruptions of public health programs and services.
Malaria, diarrhea, acute respiratory infections, illnesses that can be prevented by vaccination, malnutrition, HIV, tuberculosis, viral hepatitis, and trauma are among the epidemic-prone diseases that people in Myanmar are at a high risk of contracting. Childhood immunization rates have drastically decreased since 2021, according to the UK-based Tropical Health and Education Trust, and an estimated 1.9 million children require a targeted vaccine catch-up program to prevent large-scale outbreaks of measles and polio.
Since the junta's implicit agreement is frequently required for humanitarian access, many international players who support immunization efforts are unable to work freely in the nation.
Now, let's go back 47 years to December 1975, when Indonesia, led by military dictator Suharto, invaded Timor-Leste, then known as East Timor. In the ASEAN grouping, what has happened to East Timor is no different to what is happening now in Myanmar. Violence, detentions, relocations, widespread hunger, and illness all follow a similar pattern.
The bombardments and cleansing operations of the Indonesian army claimed the lives of about a third of the population. A result of the army's encirclement campaigns was widespread starvation and sickness. If the bullets didn't kill the people, epidemic disease and hunger did, with bodies left as food for vultures.
Suharto was overthrown by the pro-democracy movement in 1998. A year later President B.J. Habibe decided to organize a referendum under the auspices of the United Nations to decide if East Timor should be independent. Habibie conceded to independence after the East Timorese people decisively voted in favour of it. The thorn on Indonesia's side was removed, and the mindless back-and-forth with ASEAN on the East Timor issue was finally resolved.
But the East Timorese paid a heavy price for their decision when Indonesian army-supported militias went on a killing spree in an orgy of violence. Australian and ASEAN troops in the International Force East Timor (INTERFET) managed to quell the violence before UN peacekeeping troops moved in at the end of 1999.
In 2022, ASEAN decided to admit the island nation as its 11th member more than a decade after East Timor, now known formally as Timor-Leste, requested membership.
So, what are the lessons here? For starters, Timor-Leste's president Nobel Peace Prize winner Jose Ramos-Horta is no stranger to Myanmar's pro-democracy movement. Ramos-Horta has been a staunch supporter of Aung San Suu Kyi since her periods of house detention in 1989 and subsequent release in 2010. Through common suffering, that support has remained strong to this day.
"The entire society of Myanmar had been living through an extreme level of violence and fear," Ramos-Horta wrote in a blog post in 2021. "We must demonstrate loyalty to the people of Myanmar."
He chastised ASEAN leaders for previously welcoming Aung San Suu Kyi in their own countries or visiting Myanmar and being welcomed by her, but now refuses to mention her name during meetings.
It is now critical for Ramos-Horta, to be true to his words as a Nobel Peace Laureate and supporter of Myanmar's pro-democracy movement, to heed the call of over 400 civil society organizations to withdraw invitations extended to representatives of the junta-appointed "Myanmar Election Agency" to attend an International Workshop on "Strengthening Democracy, Peace and Stability in State Building", set to be held on May 19 in the capital Dili.
Why not instead invite representatives of Myanmar's National Unity Government (NUG), which has been working tirelessly to establish federal democracy? Representatives from Aung San Suu Kyi's National League for Democracy, ethnic minority armed groups, and various minor parties make up the NUG.
The junta is trying to legitimize its illegal presence in Myanmar through elections. But no junta-organized election can be legitimate when most people in Myanmar see it as a cynical attempt to overthrow the NLD's victory in the 2020 election. UNOCHA has bluntly stated that the planned elections in 2023 may prove another flashpoint for violence and distress.
President Jose Ramos-Horta's withdrawal of the junta-controlled Myanmar Election Agency's invitation and inviting instead the NUG will send a strong message that Timor-Leste is on the side of the embattled country's pro-democracy movement.
Together with Indonesia's President Joko Widodo – the current chair of ASEAN – President Ramos-Horta can make a difference when it comes to Myanmar. ASEAN's Five Point Consensus has failed to deliver with Myanmar's generals thumbing their noses at it, and we need to think outside the box.
Timor-Leste and Indonesia, previously the worst of enemies and now the best of friends in ASEAN, will be able to pave the way for Myanmar.
Sonny Inbaraj Krishnan is a regional health advisor and a health journalism mentor in Internews, a media development NGO. He is also the author of East Timor: Blood and Tears in ASEAN (Silkworm Books, Thailand, revised 1997).
Related Articles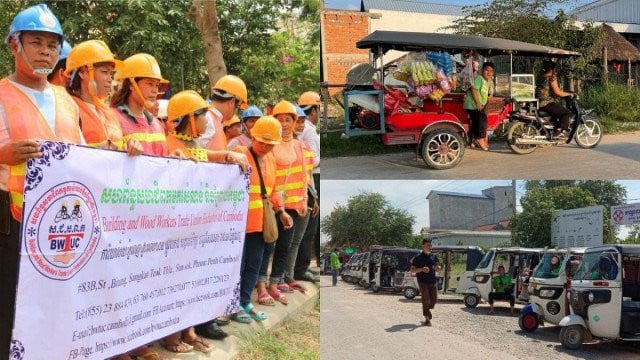 December 14, 2021 1:26 PM
October 31, 2022 10:25 AM