To succeed in business: Passion, patience, innovation and independence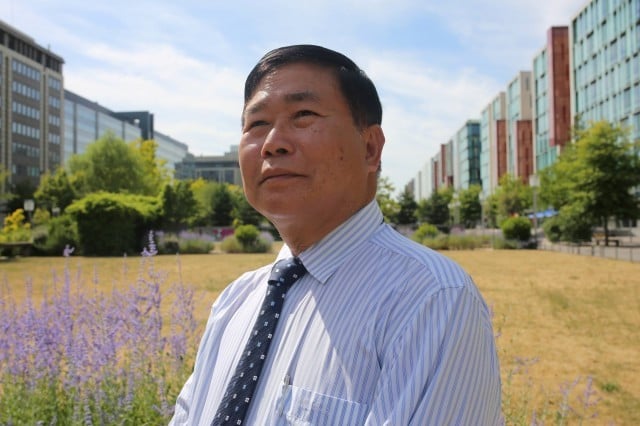 Ky Soklim
May 1, 2019 9:51 AM
Thmey Thmey Senior journalist, Ky Soklim interviews Dr. Hay Ly Eang, founder of local pharmaceutical company PPM Co Ltd and diversified palm sugar manufacturer Confirel Co Ltd.
Ky Soklim: Can everyone become entrepreneurs?
HAY LY EANG: No, not everyone. You need to have entrepreneurial passion to set up a business. There's a thousand ways to make a living — putting your skills to work for someone else, engaging in speculation or investing in other people's projects. Forming a business that creates products, jobs and value is quite different as it requires qualities that not all people possess. For an entrepreneur, indispensable qualities include an independent spirit, a sense of innovation, knowing how to motivate teams, and listening to customers and markets. You can't go far without a passion for your products or a passion for adventure — which is what a business is about.
Ky Soklim: You chose business as the way to help the country's reconstruction in the early 1990s? Why?
HAY LY EANG: I thought that developing a solid network of businesses and being among the first would be most useful for the country. For two reasons — that only businesses created value and therefore jobs, and that this was the only way that Cambodia would not suffer from globalization. If Cambodians didn't believe in themselves, foreign investors would become the masters in our own country and we could kiss national independence goodbye. So for these two reasons, I set up PPM and Confirel.
Ky Soklim: Did you have any experience in forming companies before PPM and Confirel?
HAY LY EANG: I was already an entrepreneur before setting up these two companies. In France, where I obtained my pharmacy degree, I invented and commercialized drugstore products. That was when I first started getting a passion for business. Listening to customers, inventing products that met or exceeded their expectations, succeeding in commercializing those products and developing markets for them was a game of passion for me. Biology, chemistry and health As far as I'm concerned, developing a business is not something you achieve sitting down. PPM and Confirel are very different in terms of their products, goals and customers. But they nevertheless have things in common as producing medicines and food products requires knowledge of biology, chemistry and health. Without such knowledge — and the taste for research that I acquired during my studies in these fields — I would never have been able to create or develop these businesses. My success in the business world is linked to the fact that I developed these enterprises in the fields in which I had expertise.
Ky Soklim: To succeed in business, you say that passion is also necessary. Why?
HAY LY EANG: You often see young businessmen here in Cambodia with multiple calling cards who switch businesses from one day to the next. As soon as returns on investment are delayed, they change and throw themselves into whatever's fashionable at the time. These people are entrepreneurs but I'm not sure if they really are because a true entrepreneur wouldn't stop at the first obstacle. Image, customer base not developed overnight It took several years for PPM and Confirel to become solid businesses in their markets, building a strong image and a loyal customer base. From the outset, you have to have a strong vision of your corporate mission and always move in that direction. You have to be stubborn and be able to adapt to obstacles, changes in the environment — like competition and regulations — and market movements.
Ky Soklim: Apart from passion and patience, what else is needed for success?
HAY LY EANG: Without hesitating, I'd say innovation. And the experience of Confirel and PPM should encourage young entrepreneurs to take the path of innovation. The strength of a business is its endless capacity to develop new products. If you're happy to imitate others, you'll always be an unfashionable loser, regardless of whether you're early or late. You can be inspired by others. But it should always be with the idea of doing better — to know how to listen to your customers and your market, to foresee that evolution requires knowing how to surround yourself with innovative colleagues, how to conceive of projects and products, and how to accomplish them. Research and development spending PPM and Confirel are companies that invest a lot on research and development. Competition is alive in all areas. Whoever wins is always the one who innovates, not the one who's content with copying others. Here in Cambodia, there's still room for a lot of new businesses. But if you want to create something you have to create something new to stand out.
Ky Soklim: Okay, so you want to invest in tourism. How do you come up with new and original services rather than contenting yourself with being local representatives of international tour operators?
HAY LY EANG: I've said that being jealous of the success of others is never a factor in your own success and that copying is not enough to succeed. But if you're a victim of such jealousy in being copied, it's not enough to defend your rights if this is provided for under the law. At Confirel and PPM, we overcame such jealousy in response to imitations by always investing more in research and development.
Ky Soklim: For you, an entrepreneur should always be concerned about retaining the independence of the business. Why?
HAY LY EANG: Over the course of my life as an entrepreneur, I've learned that you cannot succeed alone against the rest. You need to know how to surround yourself with competent colleagues who share your business vision, colleagues who listen to you because you listen to them. You also need to build relationships with external partners to address competition. But you need to do so while retaining the independence of the business — that's always been my line at PPM and Confirel. This has allowed us to export while remaining a Cambodian company. To stay Cambodian is vital for me as I'm also concerned about my independence as a man, as an entrepreneur, and concerned about the national independence of our country. It's because my businesses contribute to this that they remain a passion for me.

Related Articles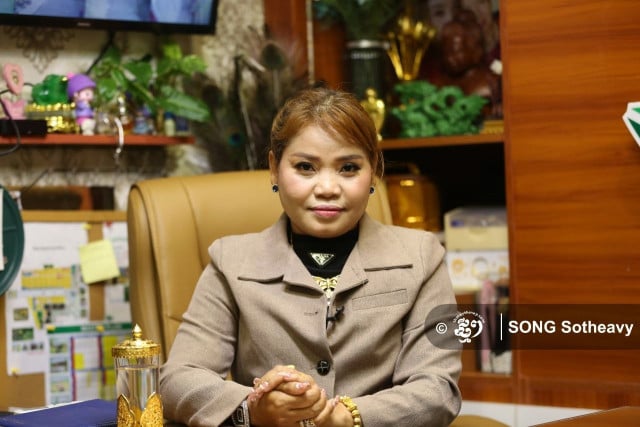 November 23, 2022 6:01 PM