Tons of Rice and Other Crop Seeds to Be Distributed to Farmers Affected by the Floods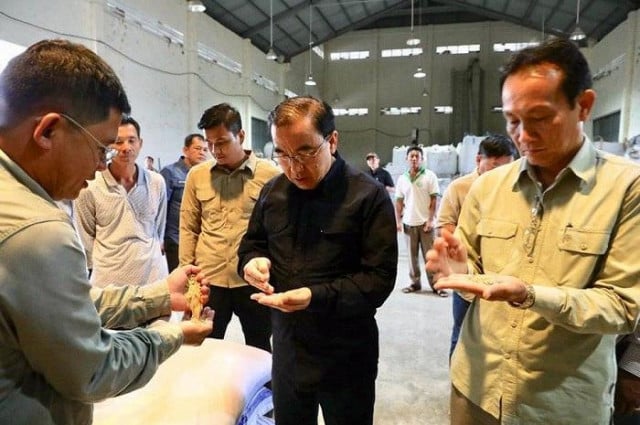 Choeun Sreynoy
October 22, 2020 7:03 AM
As Prime Minister Hun Sen asks credit institutions to show lenience toward the victims of this natural disaster
PHNOM PENH--The Ministry of Agriculture, Forestry and Fisheries on Oct. 22 announced that 4,600 tons of rice seeds and 16 tons of seeds for other crops will be distributed to farmers to help them recover from the recent floods and start planting again.
At the present time, the ministry only has 1,800 tons of rice seeds available but has already put in a request to purchase 2,000 tons more, Agriculture Minister Veng Sakhon said in interview on Oct. 21.
"[W]e need to have discussions with the provincial councils and the National Committee for Disaster Management as we have to check where are the priority areas to replant the rice," he said.
As of Oct 21, more than 410,000 people had been affected by the heavy rains that have especially impacted 19 provinces and Phnom Penh. The National Committee estimates that 247,408 hectares of rice fields and 82,424 hectares of subsidiary crops were flooded.
Prime Minister Hun Sen said on Oct. 22, that at least 36 people have died in the floods. On Oct. 21, he had called on banks and microfinance institutions to consider easing repayments, lowering interest rates, and not confiscating the properties of those hit by this natural disaster.
Related Articles