Top Cambodian Officials Charged With Wildlife Smuggling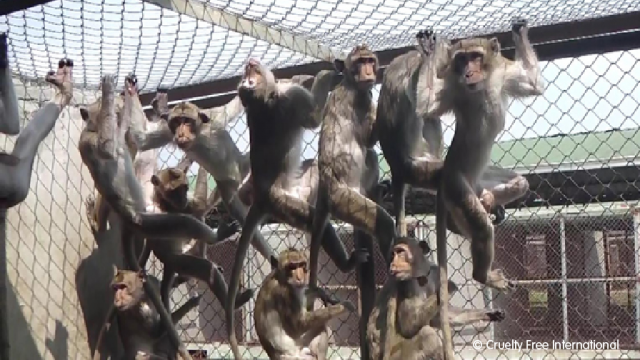 November 17, 2022 12:48 PM
PHNOM PENH – Two of Cambodia's top forestry officials have been charged with multiple felonies in the United States for their alleged role in importing endangered wild long-tailed macaques.
The case was made public when Kry Masphal, 46, deputy director of the Agriculture Ministry's Department of Wildlife and Biodiversity was arrested in the US on Nov. 16.
Along with Keo Omaliss, 58, director-general of the Forestry Administration at the ministry, Masphal and six others face an eight-count indictment that carries jail terms of up to 20 years.
All are accused of smuggling and conspiracy to violate the US Lacey Act and the Endangered Species Act. It was not immediately known where the other seven were.
The others are James Man Sang Lau, 64, of Hong Kong, owner Vanny Resources and Vanny Bio Research (Cambodia); Dickson Lau, 29, of Hong Kong, general manager of Vanny Resources; Sunny Chan, of Hong Kong, deputy general manager at Vanny Group; Raphael Cheung Man, 71, of Phnom Penh, export manager for Vanny Bio Research; Sarah Yeung, a Hong Kong resident and finance officer of Vanny Group; and Hing Ip Chung, 61, of Phnom Penh, general manager of Vanny Bio Research.
If convicted, each defendant faces up to five years in prison on the charge of conspiracy and up to 20 years on each of the smuggling charges.
Masphal was arrested at John F. Kennedy International Airport in New York.
The ministry's spokesman Srey Vuthy could not be reached for comment at the press time.
The indictment says long-tailed macaques (Macaca fascicularis), sometimes known as crab-eating macaques, are protected under the Convention on International Trade in Endangered Species of Wild Fauna and Flora (CITES) and require special permits to be imported into the US.
CITES permits are individually numbered and include detailed information about the shipment, including a source code, which advises whether the animal was bred in captivity or taken from the wild.
The indictment alleges that James Lau and Dickson Lau, operating from Hong Kong, owned and managed a series of related corporations that conspired with black market collectors and corrupt officials in Cambodia to acquire wild-caught macaques and launder them through Cambodian entities for export to the US and elsewhere, falsely labelled as captive bred.
To make up for a shortage of suitable monkeys at the putative breeding facilities in Cambodia, the co-conspirators allegedly enlisted the assistance of the CITES authority in Cambodia and the ministry to deliver wild-caught macaques taken from national parks and protected areas in Cambodia.
These macaques were taken to breeding facilities and provided false CITES export permits. A collection quota of 3,000 "unofficial" monkeys was allowed for which ministry officials received cash.
The conspiracy charge lists 31 representative "overt acts" by one or more of the co-conspirators. These include meetings, financial transactions, shipments of hundreds of macaques — wild caught mixed in with captive bred — to locations in Florida and Texas under false documents.
Wild long-tailed macaques also were said to have been delivered by Masphal and other ministry employees to a facility in Pursat province.
Between Dec. 2017 and Sept. 2022, Masphal is alleged to have taken part in conversations about the prices for wild macaques to be captured and delivered to breeding facilities operated by the co-conspirators.
Masphal, who participated in delivering these "unofficial" macaques to the facilities, including Vanny Bio Research (Cambodia) Corporation, also was paid for the illegal monkeys by the co-conspirators.
"The macaque is already recognized as an endangered species by the International Union for the Conservation of Nature," said Juan Antonio Gonzalez, US Attorney for the Southern District of Florida.
"The practice of illegally taking them from their habitat to end up in a lab is something we need to stop. Greed should never come before responsible conservation. Cases like this put us in a position where we can make a difference."
Tracking and bringing those responsible for illegal import to justice was the first step in making that difference.
Related Articles
September 12, 2023 11:24 AM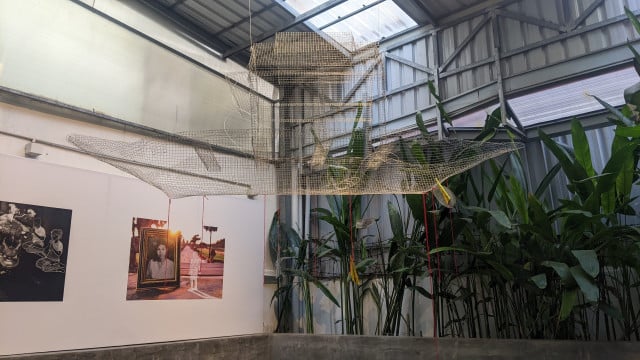 November 26, 2022 11:50 AM