Top Phnom Penh Officials Fined for Driving without Helmets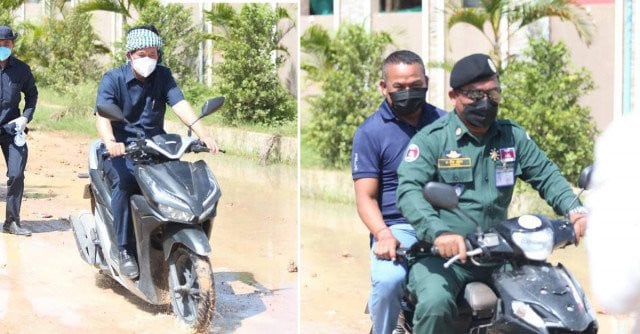 Both Governor Khoung Sreng and Police Chief Sar Thet were fined 60,000 riel each for driving motorbikes in Dangkor District without wearing helmets

PHNOM PENH--Traffic police fined Phnom Penh Governor Khuong Sreng and Phnom Penh Police Chief Lieutenant General Sar Thet after the two were seen driving motorbikes without helmets.
Both Sreng and Thet paid their legal fines at Dangkor Police Inspectorate on Oct. 27, according to a payment receipt posted to Facebook by Thet, who was fined 60,000 riel—roughly $15.
The infraction occurred while Sreng and Thet were inspecting the flooding in Phnom Penh's Dangkor District, but the photos of the two helmetless riders was posted to the official Facebook page of Phnom Penh City Hall.
Social media users were vocal in their criticism, suggesting it was one rule for the authorities and another for the public.
Thet admitted to not wearing a helmet, despite knowing the area he was travelling through was risky due to the flooding, which had become bad enough to warrant a temporary ban on vehicles passing through.
An average of 5.4 people die daily in Cambodia due to road traffic collisions, according to a 2019 joint study between the United Nations Development Programme and National Road Safety Committee.
The study found that road traffic accidents increased nearly 25 percent between 2009 and 2019—in 2019 alone there were more than 13,200 injuries and some 2,000 deaths in Cambodia due to the traffic accidents, with more than 75 percent of those involving motorbike drivers.
It was estimated that traffic accidents cost Cambodia $466.8 million in 2019, equivalent to 1.7 percent of GDP.
This comes after the Ministry of Public Works and Transport issued a 2020 sub-decree that established harsher penalties for traffic violations in a bid to curb corruption among traffic police and reduce deaths and injuries on the roads.
Accidents in 2020 led to 1,646 deaths in Cambodia and traffic violations raised $6.25 million in fines for motorists over the course of the year.
Related Articles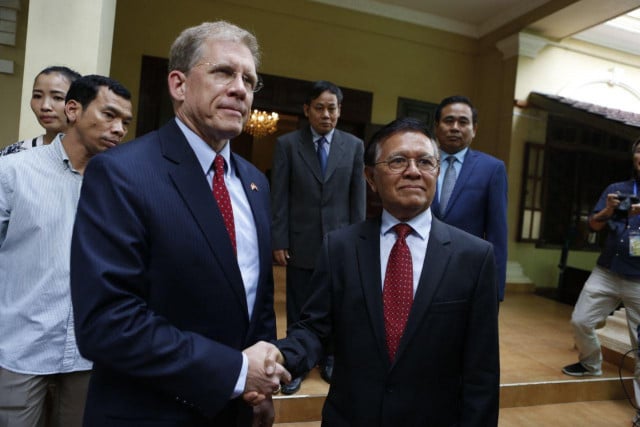 November 12, 2019 2:15 AM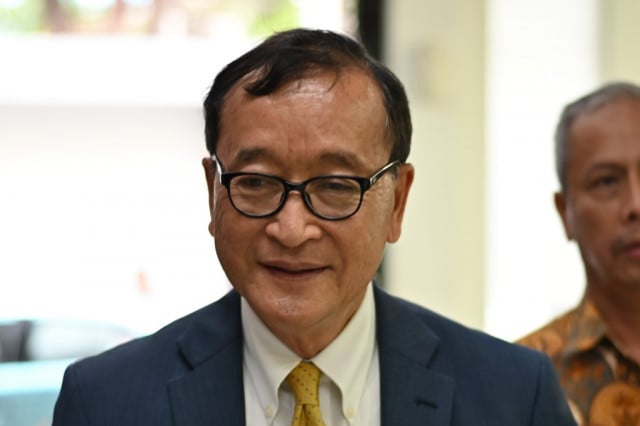 December 25, 2020 12:44 PM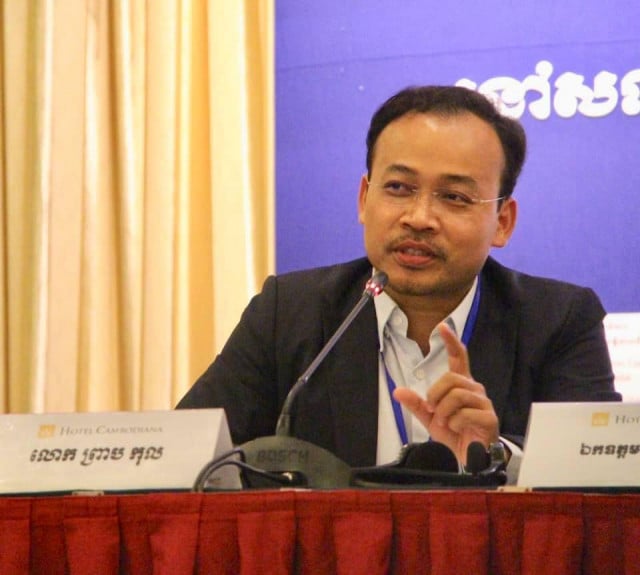 September 9, 2019 11:03 AM