Tourism Income Expected to Hit $4 billion in 2023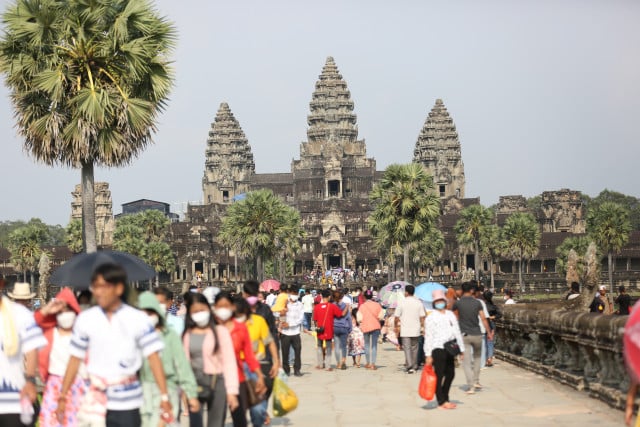 PHNOM PENH – Tourism is projected to earn $4 billion this year, generated from four million international visitors and 15 million national tourists this year.
The Tourism Ministry has launched a Visit Cambodia Year 2023 campaign to promote tourism and show off the country through national events, especially the SEA Games and ASEAN Para Games 2023.
Neb Samouth, director-general of the Tourism Industry department of the Ministry of Tourism, said the Visit Cambodia campaign aimed to attract around 19 million tourists.
"In 2023, we can attract at least four million international and 15 million national tourists, which can generate the economic benefit worth of $4 billion from the tourism sector," Samouth said on Jan. 11 at a meeting of government-private working groups to restore and enhance the tourism sector after COVID-19.
Samouth said the Tourism Ministry had cooperated with other ministries, institutions, the capital-provincial committee for tourism development, and private sectors to prepare the Visit Cambodia Year 2023 campaign to initiate national, international, and local-level events in line with the "One event in One month" and "One event in One City/Province" visions.
There are 22 national/international events which serve tourism this year. These include the Commemoration of January 7 "the Victory Over Genocide Day", Meak Bochea ceremony, River Festival, the Long-distance Running Race, the Angkor Sankranta celebration, the Mekong Tourism Forum, the 32nd SEA Games, the 12th ASEAN Para Games, and other culture, religion, history, sports and festival events.
The main goal is to enhance Cambodian tourism's pride of the "Cambodia Kingdom of Wonder – Feel the Warmth" campaign in tourism markets to attract as many international visitors as possible. This aim is connected with the SEA Games and ASEAN Para Games 2023.
"The campaign aims to broaden competitive excellence of Cambodian tourism after COVID-19," he said.
Tourism Minister Thong Khon said the campaign was a national movement to inspire and give hope to all stakeholders, private sectors, and employees in the tourism sector as well as the tourists in the "Think Together, Act Together, and Take Responsibility Together" journey.
"The Visit Cambodia Year 2023 campaign is a necessary, timely task to contribute to restoring tourism sector to accomplish the Roadmap for Recovery of Cambodia Tourism During and Post COVID-19 plan," Khon said.
Last year, Cambodia welcomed around 2.2 million international tourists, compared to about 200,000 tourists in 2021, and around 14 million domestic tourists. The number surpassed that in the pre-COVID-19 period.
Originally written in Khmer for ThmeyThmey, this story was translated by Meng Seavmey for Cambodianess.
Related Articles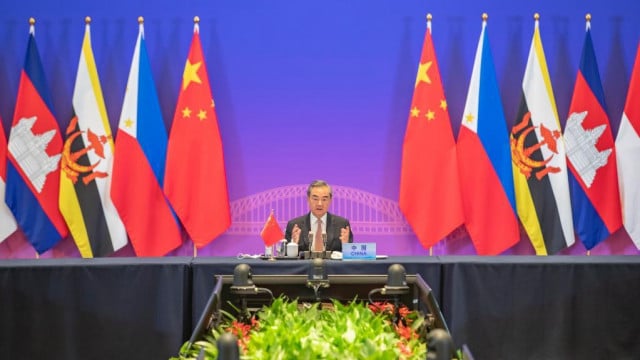 October 23, 2021 12:10 PM