Tourism Minister Asks Japan to Resume Flights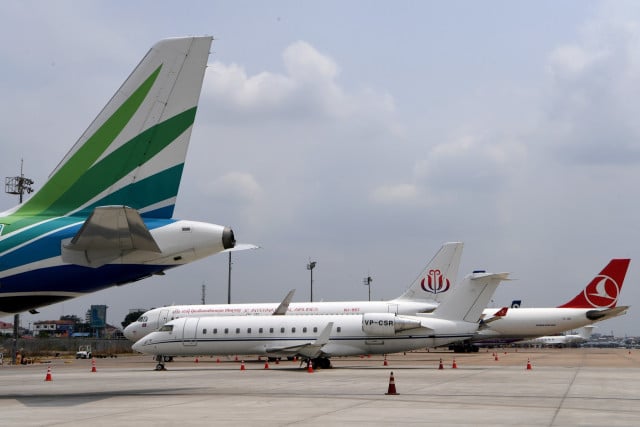 PHNOM PENH – The Ministry of Tourism has had a positive response after asking Japan to resume direct flights to Cambodia following a two-year hiatus due to the COVID-19 pandemic.
Japanese airline company All Nippon Airways (ANA) had direct flights from Tokyo's Narita International Airport to Phnom Penh International Airport but these were suspended in 2019.
The request was made when outgoing Japanese Ambassador Mikami Masahiro met Tourism Minister Thong Khon on Nov 29.
Masahiro promised to re-launch direct flights from Japan to Cambodia and work to strengthen cooperation with Cambodia even though his tenure is ending.
Khon and Masahiro said they were hopeful that the number of tourists visiting the two countries will continue to increase after the resumption of direct flights.
In the first 10 months of 2022, Japan received more than 7,000 Cambodian tourists, while Cambodia received more than 19,000 Japanese tourists, the ministry says.
From January to October, Cambodia received 1,575,954 international tourists, ten times the number in the same period in 2021. Most international tourists came from ten countries, with 590,984 Thai tourists at the top, followed by 341,953 from Vietnam.
The number of international tourists traveling by air was 559,918, an increase of seven times. The number of international tourists traveling by land was 1,005,549 (up 12 times) and by sea was 10,487 (up 50 times).


Sam Sopich contributed to the story.
Related Articles