Tourism Must Expand Reach of Technology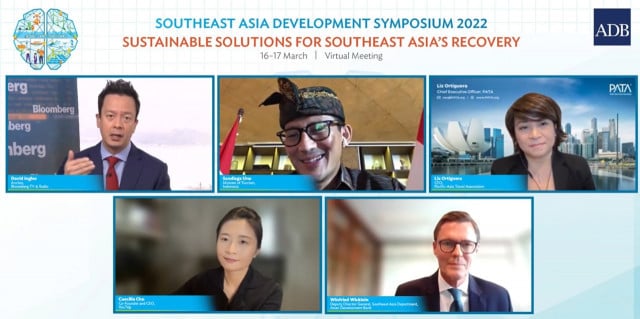 Panel urges low-cost path to recovery
PHNOM PENH--Leaders in governments, businesses and non-profit organizations have called for greater digitalization of the tourism industry as the region recovers from the COVID-19 pandemic.
Service providers and consumers would benefit from increased use of technology, Pacific-Asia Travel Association CEO Liz Ortiguera said.
"Technology is a low-cost and a democratic way to reach people who do not necessarily have a laptop with them all the time," she said.
"This sector really has a lot of frontline lower-income workers who deliver great service."
As more travellers are conscious about what they spend and how they enjoy their trip, digitalization could offer greater convenience between consumers and providers.
"It is important to outreach and support providers as technology can play a critical role in this matter," she said.
She was speaking on Thursday at a panel on the sidelines of the third Southeast Asian Development Symposium (SEADS) with the theme, "Driving an Inclusive Tourism Recovery in Southeast Asia".
Panel experts suggested that stakeholders from across multiple disciplines in Southeast Asia must come together to embrace digitizing the industry and promote a new model of the economy which may also take into account the importance of the health of the natural environment.
Indonesian Tourism Minister Sandiaga Uno cited the Indonesian accommodation sector as an example because some businesses were slow to prioritize digital technology.
"People who have not embraced technology, even from the lowest level to the highest level, are struggling with the occupancy rate," Sandiaga said.
Due to the pandemic, travel restrictions and health concerns have crippled the world's tourism industry but many tourism-dependent countries as in Southeast Asia have been hit hardest.
Asian Development Bank (ADB) figures for the region show that international tourist arrivals dropped by 82% in 2020 and 98% in 2021 from 140 million people in 2019. Meanwhile, more than four million people have been pushed back into extreme poverty while nine million people lost their jobs along the way.
However, many countries have been reopening, hoping to revive the industry which in pre-pandemic times contributed more than 10 percent to the GDP of the region and employed more than 40 million people, mostly women.
Caecilia Chu, co-founder and CEO of YouTrip, a regional financial technology company, said there was a need to embrace digital spending in tourism to support tourists and local businesses.
"In 2018, we were the first company to launch a multi-currency travel wallet," Chu said.



She added that her company aims to reduce the need to pay much attention to the exchange rate and transaction fees, which in turn, could smooth the flow of spending between tourists and local businesses and save them time to focus on growth and development.
"As the pandemic hit us after we launched, we have taken the chance to transform ourselves into a truly pandemic-resilient company with around two billion dollars in volume of our transactions," she said.
Deputy director-general of the Southeast Asia Department at the ADB, Winfried Wicklein, said that although tech is deemed a new way to apply to the post-pandemic model of the economy, for many small local businesses in Southeast Asia, offline selling and buying still dominate the market.
Therefore, multilateral financial institutions like his own have been trying to support innovative approaches to drive the tourism industry, including making use of digital technology.
"Through funding from the ADB, we will help develop and finance innovative tourism projects, build tourism management capacity and also we will support the technologies that drive it," Wicklein said.
Related Articles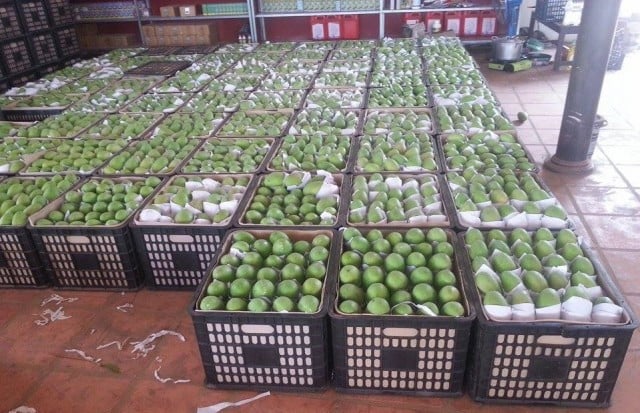 December 7, 2019 10:29 AM