Traffic Officer Arrested for Assaulting Woman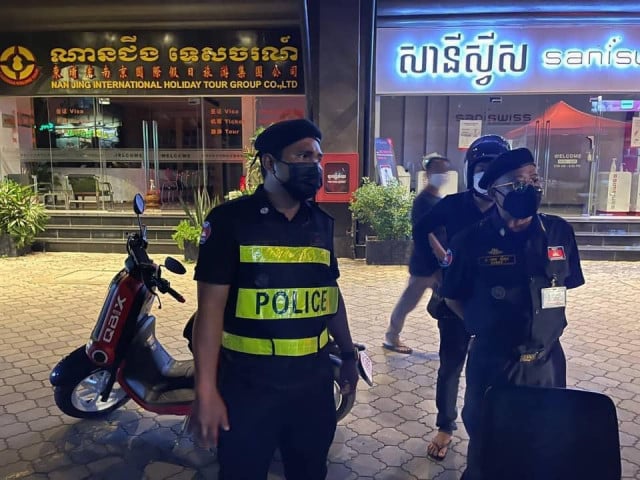 Video captures traffic stop incident
PHNOM PENH--A traffic police officer has faced disciplinary action after video showed him assaulting a woman motorbike passenger who was not wearing a helmet.
Police officials may discuss mediation with the victim and may discharge the officer.
The incident happened in 7 Makara district on Wednesday night. Video shows the victim riding behind a male driver who was not wearing a helmet either.
Seeing the driver was refusing to stop or slow down, the traffic officer used his radio to hit the woman on the head so hard that she bled all over herself.
"We have already arrested him, and if there is mediation with the victim's family, it will be another story," National Police spokesman Chhay Kim Khoeun said.
"However, he has been penalized first with demotion and suspension from work. He will be discharged if it is serious."
The officer was at fault because he used violence and crossed the line as a police officer, he said.
"The traffic officer violated force discipline and regulations. The law does not allow him to use violence on citizens. He has to keep public order. He did not have the right to hit her."
Kim Khoeun said that based on what was seen in the video, the victim was also at fault because she was not wearing a helmet and was trying to escape from the checkpoint. The authority has yet to question her to gather all the facts.
Additional reporting by Meng Seavmey
Related Articles