Training to Boost Tourism Worker Skills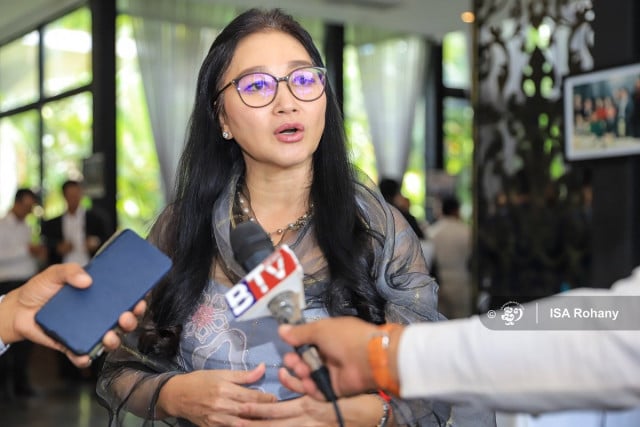 SIEM REAP – The Cambodia Association of Travel Agents (CATA) is recruiting more than 1,000 service providers for training on tourism and hospitality skills to boost services after the COVID-19 pandemic.
CATA says the courses will accept 1,124 tour guides, operators and service providers who can apply for courses through the hotels they work in.
Training is divided into three sections: travel agencies; tour guides in all languages; and hospitality, hotel, guesthouse, restaurant and spas.
CATA president Chhay Sivlin said skills in these sectors appeared to be declining due to the suspension of its professional work during the COVID-19 crisis.
The suspension led some employees to take on jobs that did not match their skills, she said. Some returned to their previous jobs but others did not return even after Cambodia announced the full reopening of the tourism sector, which raised fears of a shortage of tourism workers.
CATA initiated the training, funded by nearly $500,000 from the Skills Development Fund of the Ministry of Economy and Finance.
"Now we are gradually receiving tourists, and in this sense, we see that when the work comes back – when the tourists start to come back – we are facing human resource problems," Sivlin said on July 22 at a conference launching the training project held at Palate Angkor Restaurant & Bar in Siem Reap province.
Although this was a pilot project for the training, Sivlin expects all tour operators and tourism workers to support and strengthen their personal and professional skills to make Cambodia's tourism and hospitality industry as good as before.
"If successful, CATA will submit a proposal to the Ministry of Economy and Finance to request further funding for these short training courses," Silvin said.
The government is also strengthening workers' skills through guidelines issued on July 15 for measures to manage the impact and support the recovery of tourism.
The third point of the guideline calls for a boost in tourism businesses, the launch of professional development programs for employees, and for requests for financial support from the Skills Development Fund project if necessary.
CATA will accept registrations until August 15, with enrollment from August 22 to October 22. Divided into different sessions and groups, including morning and afternoon from Monday to Friday, each session lasts up to five days (for travel agencies and guides) and more than 20 days (for hospitality) at Starry Angkor Hotel, Siem Reap province.
Din Somethearith, president of the Cambodia Hotel Association, said the establishment of these courses is a good initiative to strengthen the professionalism of the workers in the tourism and hospitality industry.
Somethearith said the Cambodia Hotel Association is also making a proposal to the Ministry of Economy and Finance to establish a training program but details are yet to be provided.
Related Articles